12 Crew Members Test Positive for Coronavirus on Mein Schiff 6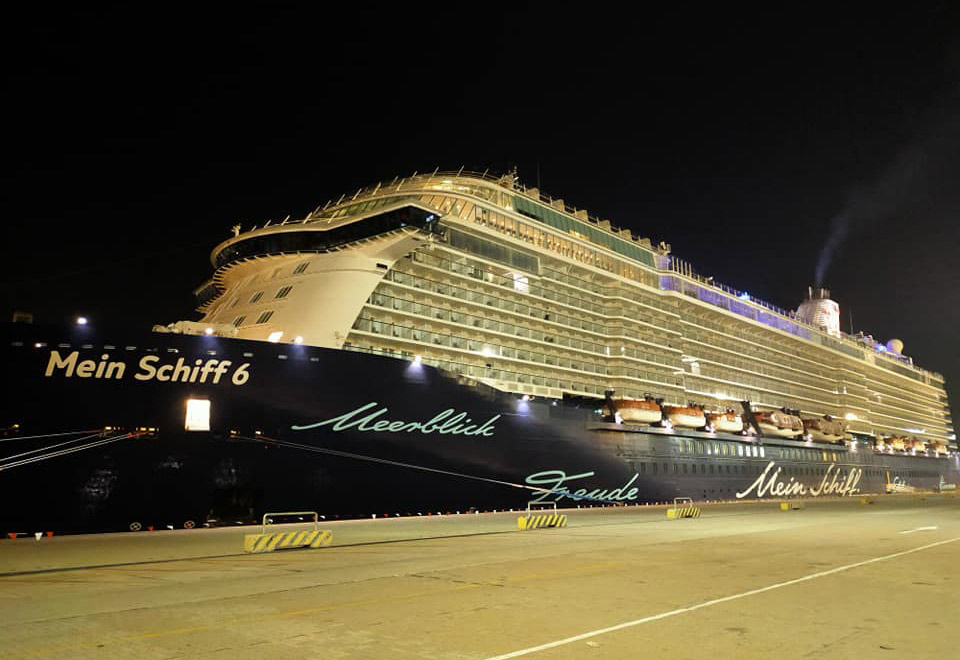 Twelve crew members of the cruise ship Mein Schiff 6 tested positive for Covid-19 reports the Greek newspaper Kathimerini. As part of TUI Cruises safety protocols approved by the Greek authorities, 150 crew members have been tested recently and 12 samples were positive for coronavirus. According to the information these crew members have been quarantined and will be subjected to a new test. TUI Cruises said that the crew was tested once again with rapid PCR test on board and the first results came out negative. 
Mein Schiff 6 set sail on Sunday from the port of Heraklion, with 666 crew members and 922 passengers on board. The ship was scheduled to sail to the port of Piraeus, the country's main port near the Greek capital, Athens, and later to the island of Corfu.
The German cruise website Schiffe und Kreuzfahrten received the following statement fromTui Cruises:
"As part of the early warning system, which is an essential part of TUI Cruises' health and safety protocol, the crew is regularly tested for COVID-19. On Monday morning we received positive test results from 12 crew members of Mein Schiff 6 from an external laboratory. The entire crew has not become noticeable in the last 14 days. None of the 12 crew members have symptoms.
In order to rule out the unlikely case of infections, the persons concerned are currently being tested again with the rapid PCR test device on board. The tests will take a few hours, the first results are negative. In addition, we will take further swabs from the crew members and give them to an external laboratory.
As a mere precaution and in line with the strict resumption of cruise processes agreed with the authorities in Greece, the persons concerned were immediately isolated on board.
We have prepared ourselves very carefully on land and on board for the resumption of cruises in these extraordinary times and coordinated all processes with the responsible authorities. In addition to prevention before and during the trip, extensive hygiene measures and distance rules on board, TUI Cruises also has defined processes on board in the event of a positive COVID-19 case, which are now effective.
We would like to stick to the original timetable and are in contact with the Greek authorities. But we may have to return to
Heraklion, the starting port of our trip. We also keep our guests up to date."
Earlier the Greek authorities said that the ship will return to Heraklion, however, under the order of Civil Protection, the vessel will eventually dock in Piraeus. 
Update: 
The cruise ship Mein Schiff 6 docked at the port of Piraeus, Greece early on Tuesday, and a repeat test for 12 crew members were negative for Covid-19, Greek health ministry said.