Carnival Crewmember Fired for Using Guest Launderette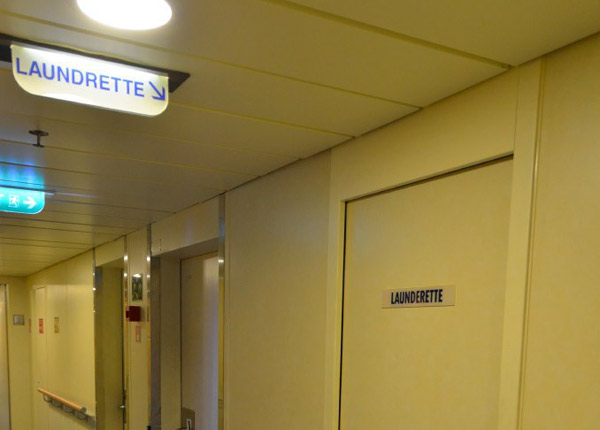 Crew Laundry is a big problem on all cruise ships. Most of the times, not all washing machines and dryer units work, so this is a big problem for the crew especially on the big ships. This is a story of a former Carnival Cruise Line crew member who was fired for using guest laundry room because most of the laundry machines for the crew were out of order.
CCL fired me on 2nd of October 2016 Cause one security guy ( assistant chief security - Virendra) caught me when I was washing my clothes in the guest laundry room because I had a key for washing machine, not a key for taking coins, like money, other key to open the control panel to pass by payment with key). For the crew, it is free of charge for washing clothes and also for detergent but for the guests it's not free of charge. So I think it's supposed to be free of charge for me also. Why should I pay when I have this right also. I just used that key 2 times 'cause I didn't have time for laundry in crew launderette, cause there was a big line and 2 of machines were out, sometimes they closed the crew launderette for maintenance, so my options was to wash on guest but I didn't wanna pay, cause I considered it is free of charge for me, for crew. And because of that, they fired me.
I was trying to explain my situation to HR office but they considered my situation that it's bad for CCL policy so they didn't want to give me another contract. And cruise director was a bad guy, he made a bad review about me to the office. He was a young guy, and apparently, he was my friend. Every time he was making jokes with me, buying me coffee, sweets, everything was good with him but cause he just got his first contract as Cruise Director he wanted to show to the office a strong attitude like he had an iron hand for leading his department and gave me a bad review. I didn't see that review but one friend from the office told me about this review because he was reading that paper.
I consider that HR Manager onboard did not play fair with me, he and staff captain together with CD supposed to call me in office for explaining my act, my situation- why I did choose to wash my clothes in the guest launderette and why I did not pay.     
What can I do? It was a bad luck. After that, I was trying to have Interview with other companies like Viking, Royal Caribbean, NCL but all companies have a common database with crew members about their status and they know who was fired. Considering mine status they refused to give me a contract because they were checking me in the database. The only company which has no connection with this database was MSC Cruises. I heard that MSC got fight with CCL (rumors - I am not sure as long they gave me contact) but they told me to have IMO. On CCL, IMO was made it onboard, but MSC told me in the future also CCL is going to request for IMO from crew members cause SOLAS is not going to permit for IMO made it onboard anymore.  
I like to stress one very important thing which everybody knows but they turn a blind eye. On entire fleet who has the power on each ship does a lot of prohibited, not allowed arrangement with goods, with crew and cabins, starting from garbage room, MSA,  crew center, officers, CD, security dept. etc. This is just an unlucky incident but there on CCL fleet are so many more unluckily stories.