CEO Ditches The Gen Xers in Favor of 85% of Millennials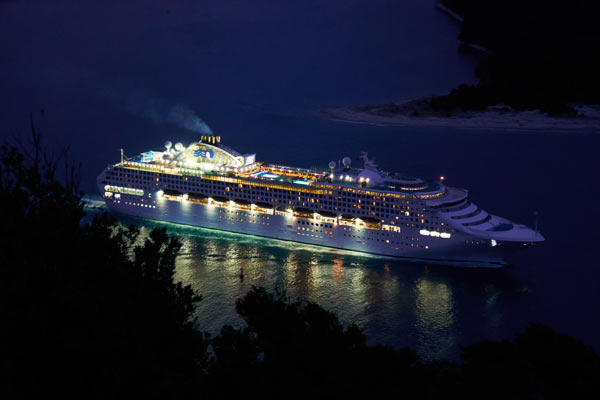 An astonishing 5,768,496 passengers traveled on Royal Caribbean cruise ships in 2017. But now the CEO wants to take the world's second-largest cruise line operator in a much younger direction, taking direction from Millennials for the brands latest plans. In a recent tweet posted by Royal Caribbean Cruises, CEO Richard Fain suggested that he is now letting Millennials call the shots on where the company goes next, adapting to the trend of millennials seeking experiences while they travel.
85% of millennials interested in cruising
The tweet comes after a Cruise Industry Consumer Outlook survey last year found that 63 percent of people who responded had more of an interest in cruising. But perhaps more surprisingly, the survey found an overwhelming amount of interest in cruising among millennials and men. In fact, 85% of millennials said they have become more interested in cruising over the previous year, with 64% of Gen Xers said the same.
CEO hoping to 'woo' younger customers
Some observers have suggested that the CEO's intention is now to woo the younger crowd, hinting that Fain has chosen to follow the money, replacing existing Gen Xers customers for the group most likely to grow over the coming years. If the cruise ship operator is hoping to appeal to younger cruisers, then it's latest cruise ship, Symphony of Seas, may help by offering passengers the latest in big technology combined with unique experiences.
Robot bartenders and suits costing $60,000
The world's largest and perhaps most impressive cruise ship has robot bartenders to serve passengers and a suit that will cost guests more than $60,000. The operator will certainly be focusing their attention on appealing to millennials who can afford to invest in such luxury travel. The ship also boasts waterslides and surf simulators, along with the Ultimate Abyss which promises to send riders down an impressive 92-foot drop.
Multi-million dollar transformations
It seems that there can be no doubt that Fein is on a mission to entice the younger crowd with its multibillion-dollar initiatives. As part of their new Perfect Island Collection, for example, Royal Caribbean is planning multi-million dollar renovation of CocoCay, the operator's private island in the Bahamas.
Sustainable forms of tourism
What does this mean for Royal Caribbean going forward? The operator is clearly focused on working with the latest technologies to appeal to the new, younger cruiser. They have also concentrated on lengthening the time the ship spends in ports and exploring more sustainable forms of tourism, to appeal to the eco-conscious younger traveler.
For the CEO of the largest cruise ship in the world to chase Millennials, so boldly, centering not one, but both of his new multi-million dollar initiatives on their desires for the brand is highly significant. Make no mistake, with super developments and ships in progress, this is a gamble. Whether it will pay off, remains to be seen.