Cruise Line cancels tours after slaughter of orca whales in St Vincent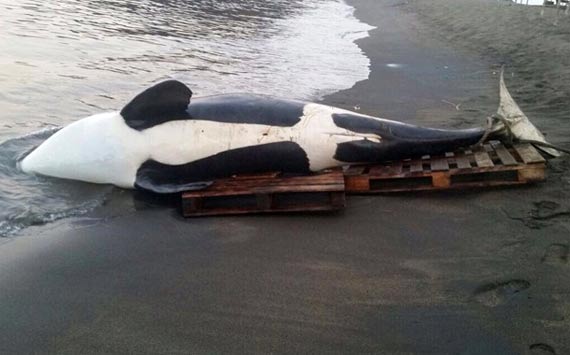 The cruise ship TUI Discovery, operated by Thomson Cruises has canceled all its whale and dolphin watching tours in St. Vincent after two orca whales, were killed in front of its guests.
Around 40 guests from TUI Discovery took a whale watching tour at Port Kingstown last week when two killer whales, were slaughtered by fisherman off the Leeward coast. According to Caribbean 360, the whaling boat, a pirogue with a modified shotgun with a harpoon mounted on the bow, had three fishermen onboard.
Eyewitness say that the sea turned red after a loud explosion was heard as the harpoon spear was fired into the whales. Many of the guests were disturbed by the horrible slaughter and some of them were still crying as they arrived back to the cruise ship.
Thomson Cruises canceled all whale tours in St. Vincent until the government bans whale hunt.
Photo by: Ken Isaac / FANTASEA TOURS
Articles that might interest you