Disney Cruise Line - The Founding and Development
Magical Cruise Company Ltd., headquartered in London, United Kingdom, was incorporated as a subsidiary of The Walt Disney Company in 1996 to provide cruise line services as Disney Cruise Line. The company has been in cruise ship operation since 1998 when the first of two sister-ships debuted, the MS Disney Magic. A year later the second cruise ship, MS Disney Wonder, was taken into operation.
Disney's business model Disney Cruise Line (DCL) became a leader in family-oriented cruises. Its ships are specially designed and built as family cruise liners. Targeting families with children of any age, DCL aims to provide a unique and individual family vacation that has something for each family member to enjoy. At the same time as parents or adults are able to enjoy the sea and sunshine, children or teenagers can also be entertained and spend time away from their parents.
Disney's position in the cruise market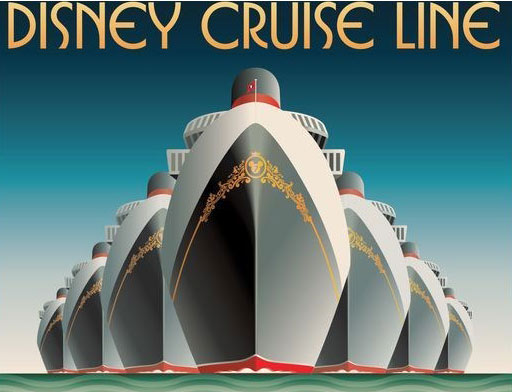 While the Cruise Lines International Association (CLIA) reported a market share of 1.8% for Disney Cruise Line in its 2005 Cruise Manual and Cruise Market Watch named a similar 1.9% of the worldwide cruise market share in 2011 (Cruise Market Watch, 2011), the company boosted its prospects with the launch of the additional two cruise ships MS Disney Dream and MS Disney Fantasy in 2011 and 2012 to a worldwide market share of 2.8% for 2015.
The expected net revenue for 2015 is 941 million dollars, which equates to 2.4% of the worldwide share of revenue. Disney Cruise Line is expected to welcome 615,900 passengers. With 4,816 crew members, Disney Cruise Line can accommodate up to 13,400 passengers at any given time. This is a crew-to-passenger ratio of 1.77. This indicates a higher service standard onboard. 
Statistical information about Disney's human resources
The Walt Disney Company (TWDC) operates in more than 40 countries with approximately 166,000 employees (Disney Cruise Line, 2015c). The diversified entertainment company includes five business segments: Media Networks, Parks and Resorts, Studio Entertainment, Consumer Products and Disney Interactive. Disney Cruise Line is part of the Parks and Resorts segment. The company was founded by the brothers Walt and Roy Disney as an animation studio on 16 October 1923 and is today's largest media and entertainment conglomerate in the world by revenue, placed at 45,041 million US dollars (Fortune, 2015). Compared to the estimated net revenue of 941 million US dollars for 2015, this entity makes only up to 2.1% revenue of the whole company. In regards to its human resources, the Disney Cruise Line does not provide detailed statistics. On the company's career website and in the company's Fact Sheet it is only divulged that nearly 8,000 'Cast and Crew Members' from more than 80 different nations are employed.