Disney Cruise Line Staff Member Arrested for Embezzling $275,000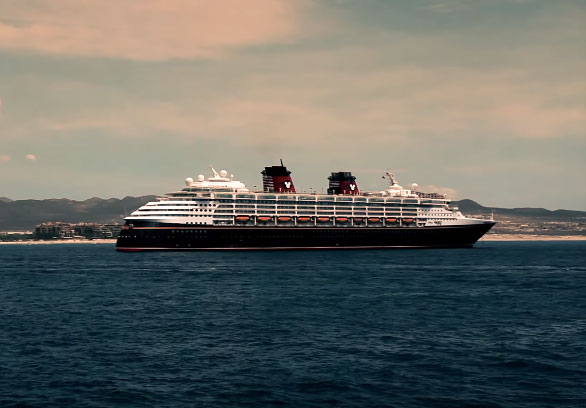 A Disney Cruise Line employee was arrested on Friday, October 27, when FBI agents boarded the cruise ship Disney Wonder, which had just docked in San Diego, California. Renan Dias Da Rocha Gomes was arrested on charges of wire fraud on allegations for embezzling over a quarter million dollars. 
The 32-year-old Brazilian national worked at Disney Wonder retail stores, and allegedly began transferring money from October 2015, and continued until last week. He embezzled the gift cards funds with VeriFone payment onboard system, using his identity and another person's to gain access to the system.
According to court documents filed in U.S. District Court's Southern District of California, in April this year, Gomes used $35,000 to take his family on a two-week trip to Disney World. Gomes used the gift cards with embezzled money during the family vacation, spending $9,000 on accommodation and the rest on food, entertainment, and souvenirs.
Back in 2015 when the staff member started the embezzlement, he first took $40 and 'realized that nobody noticed and then continued transferring funds. The court statement says that Gomes 'began loading the limit amount of $1,000 onto multiple gift cards while working on the cruise ship'.
Gomes remains in federal custody and a preliminary hearing is scheduled for November 8, 2017. Renan Dias Da Rocha Gomes faces at least 20 years in prison if he is convicted of wire fraud.