Female Cruise Ship Captains
Every ship has a captain, but on larger percentage on the ships in the cruise industry captains are of the male gender. It has been the truth as old as time, men overpopulate the majority of the higher paying positions around the world and this positions has not been any different for as long as the cruise industry has existed. It seems that this old-fashioned way of thinking has been shifting lately since the cruise industry slowly is incorporating female captains into their fleets.
It would appear that the cruise industry is recognizing their female officers who sacrifice their time with friends and family, as well as their hard work, just as much as their male officers. This new tradition of promoting female First Officers to captains begun with Royal Caribbean International's Karin Stahre-Jansen in 2007. The Swedish born female mariner became the first woman in the industry to lead a major cruise ship, the Monarch of the Seas. The Monarch of the Seas is a 880 feet long cruise ship which can provide services to 2,400 passengers and harbors shelter and jobs for about 850 crew members. Captain Stahre-Jansen is responsible for all those people who work and vacation aboard her ship which is not an easy task for any person.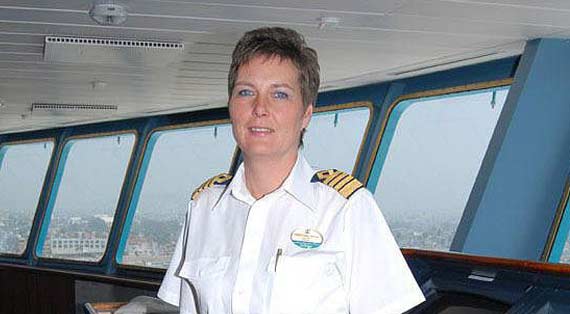 Following in Stahre-Jansen and Royal Caribbean's footsteps were the P&O Cruises with the promotion of Captain Sarah Breton, and Cunard's Captain Inger Olsen. These few hard working woman have interesting stories to tell on how to get to the top of the food chain aboard one cruise ship, but the just of it is hard work, determination, and a lot of sacrifices.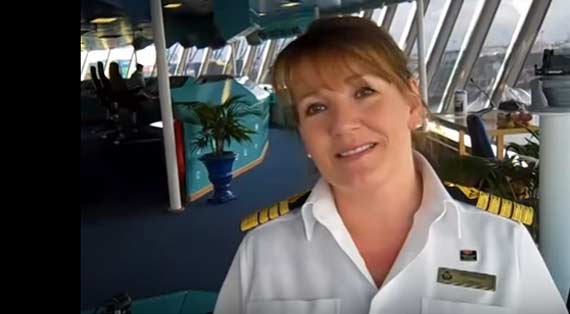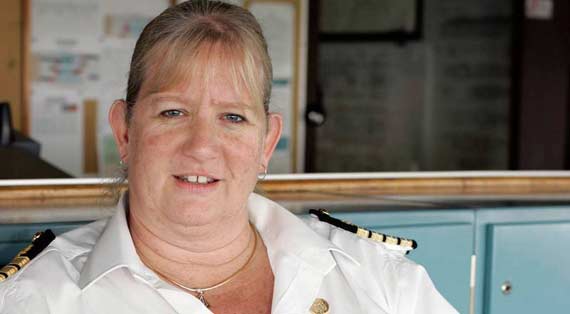 For the first time in Silversea Cruises 20-year history, a female captain was promoted. A Swiss national with extensive maritime experience, Captain Ettlin assumed control of the 132-guest expedition cruise ship Silver Explorer on 7 August 2013 in Reykjavik, Iceland. Click here to read more about Silversea Cruises first female captain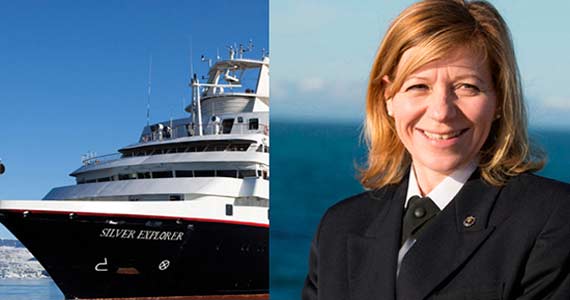 At 37 years of age, San Francisco native Kate McCue took command of Celebrity Cruises 91,000-ton ship, Celebrity Summit. As Captain, she is responsible for the safe navigation of the cruise ship of its 2,158 guests and 952 crew members. McCue climbed to the position of Captain following her 15 years of successful experience and leadership in the maritime industry. Click here to read more about Celebrity Cruises First American Female Captain.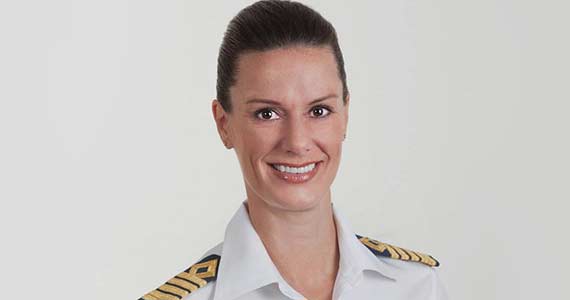 Serena Melani made history as the first Italian female cruise ship Captain. She took over the command during the traditional handover of the ship Seven Seas Mariner in March 2016. The 210 meters cruise ship belongs to the Regent Seven Seas fleet, one of the Norwegian brands, offering ultra-luxury all-inclusive cruises for a limited number of guests. Click here to read more about the first Italian female cruise ship captain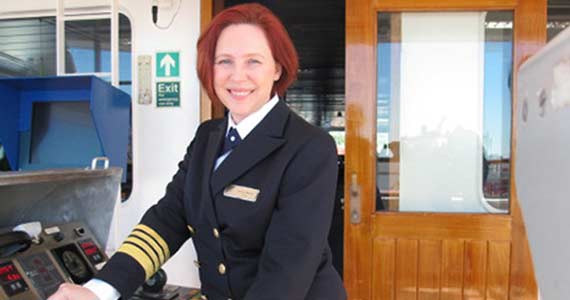 Royal Caribbean Staff Captain Wendy Williams is one of three department heads overseeing everything that happens onboard the cruise ship, Anthem of the Seas. Take a look behind the scenes video with Staff Captain Wendy Williams here.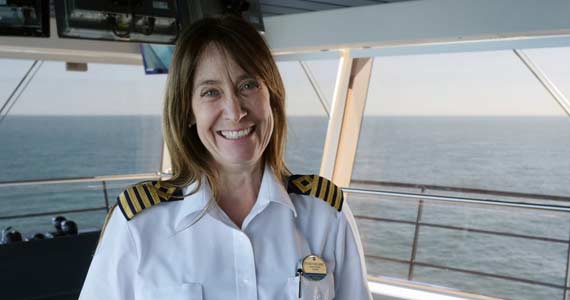 With time every person might create a family even though their career aboard the cruise ships may take them away from the family with months at the time., but becoming a captain aboard one cruise ship does not happen over night, it takes years of commitment towards one or several companies and experience. The acknowledgment that a woman can work as hard and sacrifice as much as one man aboard a cruise ship is a step forward to breaking away from those old fashioned stereotypes which have been lingering through out the history of the cruise ship industry.
The new age is bringing a new breed of women, as well as man. Women are entering the work force with the same understanding as men used to, while men are becoming somewhat more domesticated. This is not a emasculation of the male sex, but an understanding that the female sex might not be as gentle as history has portrayed it to be.
Articles that might interest you