Gastrointestinal Outbreak on Norwegian Joy Second Time in a Week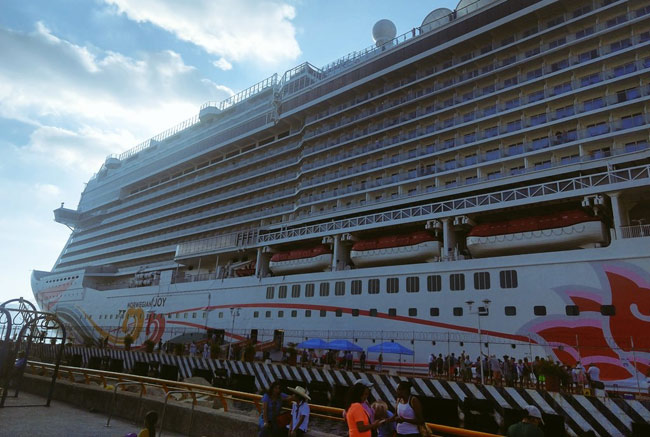 Ten people from the cruise ship Norwegian Joy were treated by paramedics on Sunday morning at the Port of Los Angeles after they fell ill onboard just one week after a similar outbreak was reported on the same ship.
The Los Angeles fire department responded to the call shortly after 5 am and treated Norwegian cruise ship passengers suffering from an "unspecified illness". The department added that they had checked for a virus in people who reported having flu-like symptoms, but that no patient had a fever or asked to be taken to the hospital for additional treatment.
One passenger on the ship, began to feel sick with stomach cramps on Thanksgiving Day and was isolated in a room for 72 hours. He stated that the ship's medical staff had diagnosed him with acute gastroenteritis.
Other people are said to be affected by similar problems, according to the symptoms reported internationally, it seems to be a norovirus - Norwegian Cruise Line is said to have confirmed, that some passengers suffered from stomach problems. During the past week, Norwegian Cruise Line completed a cruise along the Mexican Riviera. 
Last week's incident involved six people who underwent a medical assessment after declaring they became ill. Some of these passengers were transported to the hospital, but none of them showed any life-threatening symptoms.
Norwegian Cruise Line spokesman said: "The safety, security and well-being of our guests and crew is our number one priority, and as such we respect public health standards. During the navigation on the Mexican Riviera onboard the Norwegian Joy, some guests had a stomach-related illness. To minimize the impact of this rare event, we set up strict hygiene procedures. As always, we will continue to monitor this situation. "
According to the Centers for Disease Control and Prevention during the previous voyage that lasted from November 8–24, 2019, there were 127 and 6 crew members who have reported being ill.
On November 24, paramedics were sent to Berth 91 at the Port of Los Angeles and treated six passengers, determining that four of them required hospital treatment.