I Was Fired From a Cruise Ship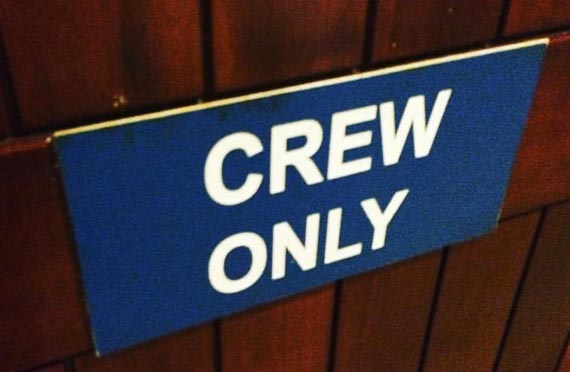 This might be wrong decision but I feel some kind of a need to say how I feel. Most of the people around me know how much I love traveling and working on board ships. After several contracts as a photographer on board, I finally got a chance to work as stage technician for Royal Caribbean International, which was like a dream come true. That was always my favorite company, and I was always proud to say nice things about it. 
Once I was on-board Explorer of the Seas, and I figured first steps of my new job, I was the happiest person alive. I enjoyed those ten days like never before. Everything was new but super interesting and I finally felt like I was in the right place. Unfortunately I had to be transferred to another ship. As a new hire on board Grandeur of the Seas not much has changed. The team was smaller and I had enough time to settle down, meet the cast and musicians, and the whole production team. It was simply amazing. We had few ups and downs, some of our co-workers resigned soon after I have signed on, the team got smaller and we had an install of new cast. Did it like champions I believe, these guys can say if I am wrong.  After that storm (followed by hurricane Matthew that we went through), everything has calmed down, and we could enjoy our everyday routine again. It took one cruise of this calming feeling to stop. 
My room phone woke me up at 4:30 am turn around day, my production manager told me that we need to meet at human resources office in ten minutes. As I am not a new hire, I knew what that means. I was fired. Confused and broken, not to mention sleepy, I went there, looked at these people, signed the paper and left. I did not have time to hug and say good bye to all my friends, and co workers, and whoever worked with me knows that I had almost parental feelings towards the cast members. I still have bad feeling about this, and I will never forget that day when my ship left without me while I was standing on the port of Baltimore staring at it. 
I have no problems being fired, but something did not make sense in this story. I have never tried harder, and I don't think I have ever picked up things as fast in my life. I have never enjoyed my job more then during these three months. I believe, and was told even by people who told me that I am being fired, that I did my duties very well, and beyond expectations. Being late few times for few minutes, and not signing my working hours three times in three months was all it took to be fired from my dream job. Every time I had conversations with my superiors, I mentioned how much I enjoy my job. So many people on board ships are struggling, and not enjoying what they have to do for their money, and I was fired. We all know stories about people who did far worse things on board not being fired. It just simply hurts. 
I just want to say, I still love and respect Royal Caribbean, I don't blame a company so big for what happened to me on board one small vessel. I am still proud being able to say I worked for them. In these three months I have learned a lot, and earned some money. Traveled to several new destinations that I can add to my rich traveling experience, and met some amazing people that I will always remember and stay in touch. I just wish I could continue doing what I felt like was the real thing for me. Maybe its time to drop the anchor.
By: Nikola Chegster Kovacevic
Articles that might interest you