Minimizing Disruption from Maintenance and Inspections To Cruise Ship Schedules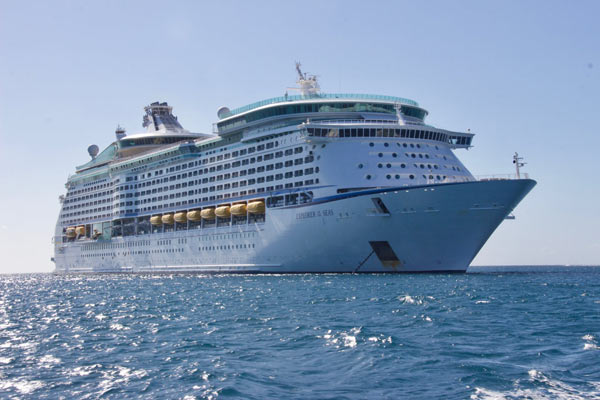 Stringent and regular scheduled maintenance of cruise ships is vital for safety and comfort. In over 60% of structural faults and disasters on ships, lack of maintenance is to blame. Although there are strict requirements for regular inspections of cruise ships, even small maintenance failures can be catastrophic, as highlighted by Viking Sky's recent engine failure due to low oil levels. Additional inspections of her sister ships will be necessary to ensure that this incident isn't repeated and, because they are unplanned, these may further affect the company's cruise schedules. However, even regular, planned maintenance can have an impact on timetables, and although cruise companies have to prioritize meeting strict safety standards, this still needs to be balanced with disruption to schedules in order for them to stay in business.
Scheduled Inspections and Planning Dry Dock
The International maritime treaty, Safety of Life At Sea, requires that the hulls of passenger vessels are regularly inspected, at least once a year. In addition, every five years, two more extensive inspections in dry dock are necessary. Cruise ship itineraries are put in place at least two years before sailing, so at the same time companies can plan dry docks far in advance around these schedules. By carefully managing a structured implementation of planned maintenance, dry docks can be timed to minimize time out of the water and loss of revenue. This creates a sustainable approach to maintenance, using preventative inspections to spot problems before they cause further costly damage and disruption.
Maintenance During the Voyage
Last year, over 26 million passengers were carried all over the globe on over 300 cruise ships. Taking a ship out of service for just a few days is not only disappointing for these passengers but can also cost cruise companies millions of dollars in lost takings. In order to minimize disruption to schedules and to keep ships working for longer, some maintenance may take place while the ship is still sailing. This is particularly useful just before dry dock, where preliminary work such as moving fixtures and fittings or closing off areas of the ship can save time and money once the ship is out of the water. However, companies do have to ensure that this maintenance isn't prioritized over passenger enjoyment. Many passengers will avoid booking a cruise just before the ship is due for dry dock maintenance because they know that there will be disruption from noise, dust and closures.
Using Technology for Speedier Routine Inspections
While ships are in port, routine inspections by Coast Guards or Port Authorities may also cause disruption to schedules, especially if they pick up any technical or issues which need to be dealt with immediately. With the introduction of underwater drones that can detect unseen hazards even in very low visibility, the accuracy and safety of hull inspections can be drastically improved. Without having to use human divers to inspect hulls, inspections of ships are completed much quicker, so causing less delays for passengers.
Unexpected drama at sea can cause havoc with a ship's schedule and arrangements, but even planned maintenance can cause delays. Regular routine inspections and spending time in dry dock, are unavoidable. However, by using new technology and scheduling maintenance at sea where possible, cruise companies can save time and money by minimizing disruption to their timetables without compromising on safety.