No More "Crew Are Not Permitted in the Guest Areas"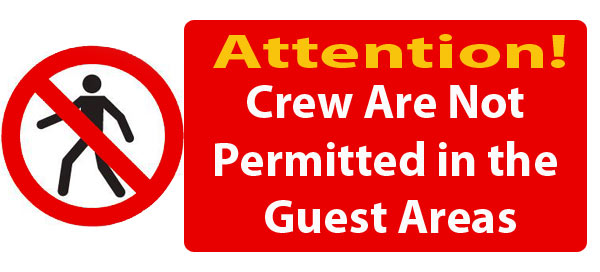 The German Cruise operator TUI Cruises has done something unimaginable in the cruise world. From October this year, TUI Cruises has allowed access to guest public areas for all of their crew members when off-duty. Before this was only possible with the so-called "Leisure Time Cards" permit request which was distributed among the departments in limited numbers. With this privilege crew will have access to the bars, guests open decks and crew members may use the guest gym from 9 pm-midnight.
The news was announced by Mein Schiff Crew saying "From now on we may spend our free time in the guest area WITHOUT leisure cards. This is the reward for our first CLASS work every single day and always going the extra mile. Every one of us can be very proud!... But don't forget to wear your name tag." The official "Mein Schiff Crew "YouTube channel uploaded the following video about this amazing news.
This is a great step forward in the right directions, and hopefully, other cruise lines will follow this example. As you know in all other cruise lines this privilege is for the staff members and officers but not for the crew, which make up to 80% of all the shipboard personnel. It is not fair to give someone privileges to access the guest areas while the majority of the crew stays below the decks. Fortunately, TUI has realized this issue knowing that this way they will have more satisfied crew which will be more productive and give 110% at work.