Royal Caribbean Co-Founder Gjert Wilhelmsen Has Passed Away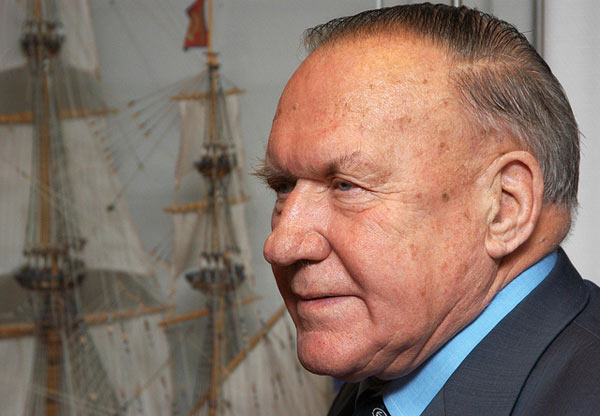 The Co-Founder of Royal Caribbean and Shipowner, Gjert Wilhelmsen passed away on February 28, 2018, at the age of 91. Together with his brother Arne and two more Norwegian shipping companies they founded Royal Caribbean Cruise Line in 1969. 
His life reflects a central era in Norwegian shipping and maritime activities for half a century. After graduating at the NTH, he worked at shipyards in Sweden and Denmark and as an inspector of Det Norske Veritas in the UK before joining the family council in 1959, as a partner together with his brother Arne. The shipping company "Anders Wilhelmsen" grew from the late 1960s to one of Norway's most dynamic and future-oriented, with the launch of Royal Caribbean Cruise Line (RCCL) and their first cruise ship "Song of Norway."
According to Forbes Gjert Wilhelmsen and his family fortune is estimated at $1,1 Billion and they own about 7% of publicly traded Royal Caribbean.
Gjert and Arnie vision and determination about the future of Royal Caribbean was clearly expressed in the fall of 1988 when the brothers took the bold decision that prevented the cruise line from being sold to Carnival Cruise Line after the two other partners had decided to sell their share of the company. Together with new American partners, Wilhelmsen retained its ownership and thus laid the foundation for RCCL's later adventurous growth.
With 14.0% ownership,  A WILHELMSEN A S company is still the largest single shareholder in the Royal Caribbean Cruise Line (RCCL) - the world's second-largest cruise operator.
Photo credit: redningsselskapet.no