The Ship Moms Project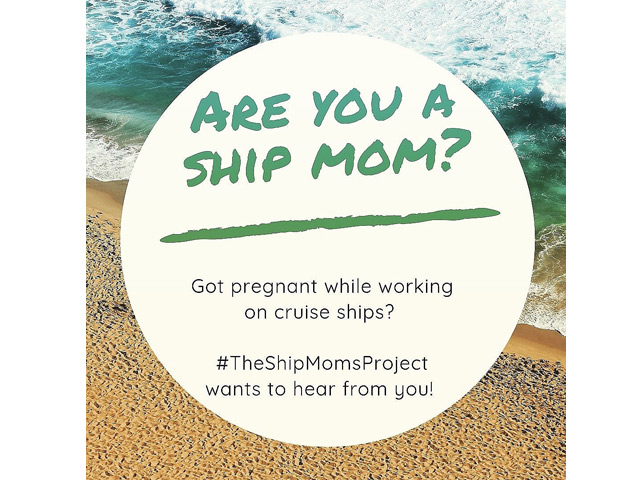 Attention cruise ship crew: You or someone you know a 'ship mom'? Got pregnant while working on cruise ships with a fellow crew member? The Ship Moms Project wants to hear your story!
The Ship Moms Project is a collection of stories about ship crew moms and the wonderful mixed nationality babies being brought into the world, all around the world. Ship moms from over 20 countries and multiple cruise lines have already participated in the project.
The Ship Moms Project's selected stories will be compiled into a creative nonfiction book focusing on the strength of 'ship moms' who made it work, against all odds. Some stories are beautiful and heart warming while others are complicated and heart wrenching.
The project was developed in 2017 by a Canadian past crew member and Executive Director of the Writers' Alliance of Newfoundland and Labrador, Jen Winsor. Jen conceived her little boy Gabriel on Royal Caribbean's Enchantment of the Seas in the Bahamas with her Brazilian partner.
Ship moms participation is completely voluntary and all of the responses are completely anonymous. The information will be used for statistical purposes only.
If The Ship Moms Project finds your story especially compelling, we may contact you to participate in an online interview to gain more information. Privacy will be respected and no material will be used without written permission.
To participate, click on the following link:
https://forms.gle/JxJbQMMSryLsWaF46  
Please feel free to share! 
To follow the progress of the project check out our hashtags on Facebook and Instagram  #theshipmomsproject. If you have any questions about the Ship Moms Project please contact shipmomsproject@gmail.com
We look forward to hearing from you!