SIGNING ON to the New Normal – Adapting to the New Life Working On Board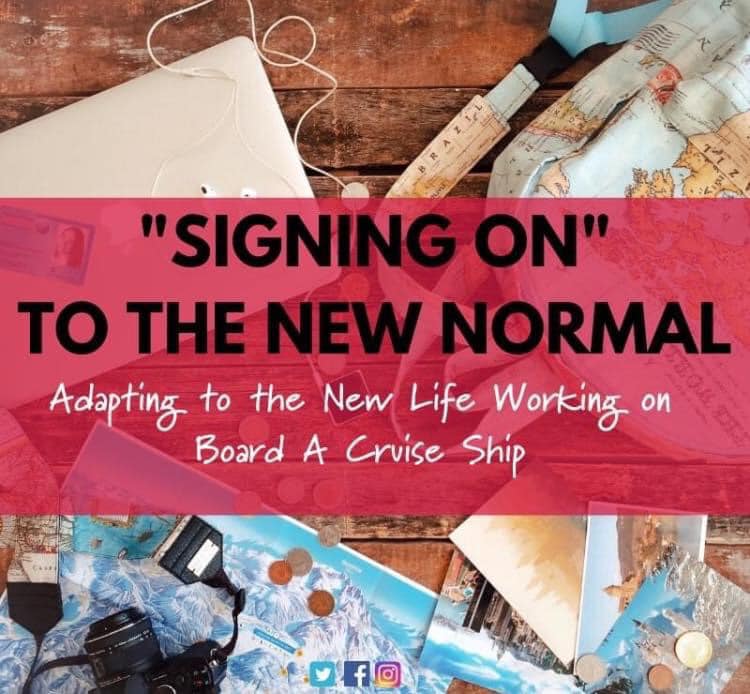 If there is an industry that is incredibly doing all the ways adapting to the COVID-19 crisis, it's the Cruise Industry. As Kent William said, "Seafarers are conditioned to hardship". Adapting which requires being more careful with our interactions. Adapting means being more deliberate in our sanitation protocols. Being more cognizant of how our interactions affect other crew members. Adapting means even if we definitely do not have the solution yet, we are ready and taking responsibility to face the problems and search for answers.
The new seafarer life is not pretty. The ache that I felt when I saw an almost empty gangway when I joined. (no embarkation day obviously) My mind was dreaming that my joining day will be busy and crowded. To pass by the I-95 with nothing but silence. It is sad. For sure this is going to be difficult. At the same time, it is scary and lonely.
I saw my fellow crew members wearing a mask. I came to wonder. How from this carefree and safe place that I used to know, turned into an isolation chaos. This was not how a cruise ship look like months ago when I signed off for vacation. This was not where my life on board was. Being one of the seafarers who was stuck for months, I patiently waited for good news. Good news that we can finally go back to safe sailing. Waited and waited. And we are still fighting up to this day. Hoping. Fighting. Waiting.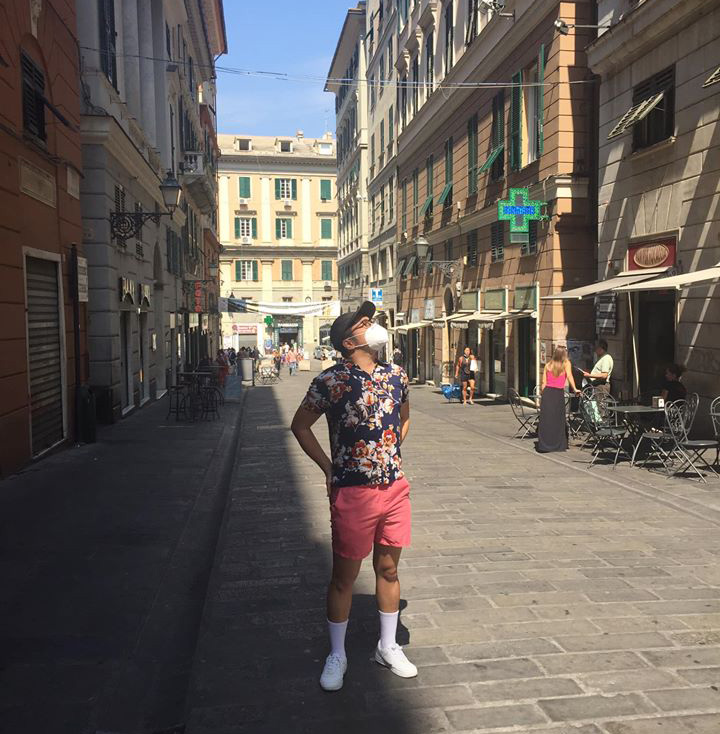 Here, I share with you my journey to the "new normal" on board. I joined the beloved vessel, 27th of July.
1. THE CALL (FROM THE AGENCY)
The mixed emotions that I felt when my Crewing Manager called me to discuss my joining information, additional requirements and flight details. I was excited-teary-eyed-worried and relieved at the same time. All transactions are via e-mail and calls. I never went to the office due to the current restrictions. I made my part to ensure all my essential requirements are up-to-date and ready.
NBI
Medical Certificate
Passport, SIRB and all Certificates
2. HOTEL CHECK-IN (HOME AIRPORT, MANILA)
We were a total of 6 Filipino Crew Members who checked in to a hotel in Manila. We were instructed to prepare and wait for (RT-PCR)/Swab Test. Being used to the isolation, we were delighted that we did not spend 14 days or more waiting for the results.
3. FLIGHT
When we got our swab results, a private vehicle from our agent send us to the airport. The flight was from Manila-Japan-Los Angeles. It was a smooth process. Food was good! (thumbs-up to the Nippon Airways!) We were all handled with care and love!
4.ARRIVAL
When we arrived at the airport, it's the same process as before, a shuttle bus was waiting for us to send everyone to our vessel.
In the gangway, social distancing is strictly observed. We were welcomed by our lovely Personnel Manager and distributed our sign on kits Passport, Seafarers Book, Medical and other documents were collected.
Joiners and all luggage were fogged.
Temperature was checked, then each of us was directly sent to our assigned guest staterooms.
We were asked to take a bath first and put all dirty clothes in the red bag prepared.
5. 14-DAY QUARANTINE
Yes. Say hello to the 14-day Quarantine on board!
We were told that we will be having temperature checks twice a day.
All meals are delivered to our rooms.
No drills to attend to for the next 2 weeks.
And, before I forget!
• Pay is still the same.
• Length of contract is still the same.
See you soon on board! Fingers crossed. We will definitely be back.