Virgin Voyages Announces Scarlet Lady first port-of-call to be Havana, and orders fourth Cruise Ship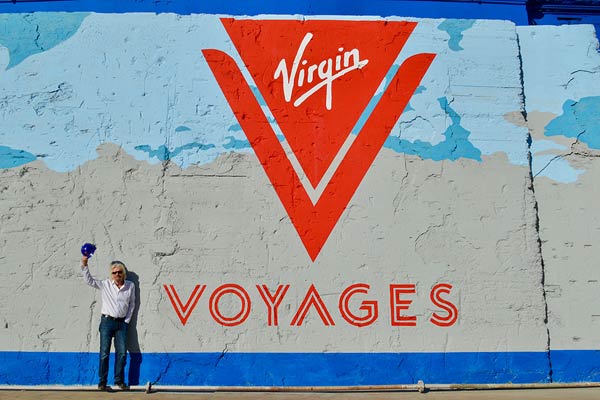 In a video statement, Richard Branson announced that Virgin Voyages first cruise ship, Scarlet Lady, will include Havana, Cuba as a port-of-call during the inaugural season in 2020.
The decision to visit Cuba has been made after a study among consumers and travel agents in North America and the United Kingdom. Both groups pointed to the Caribbean island as one of the most desirable and interesting destinations to visit on the voyages.
"Virgin Atlantic has been visiting Cuba for 13 years, and I am looking forward to seeing our iconic Scarlet Lady wearing the port of Havana," said Virgin Group founder Sir Richard Branson.
The adult-only cruise company will offer the new and beautifully designed cruise vessel that will sail to Havana ensuring that its "sailors" arrive on the island in style. All cruises to Cuba departing from Miami will spend the night in Havana, ensuring that the "sailors" have time to explore and experience the vibrant nightlife of the capital.
The final details of the routes will be known when the sale opens next year. At the same time, the Italian shipyard Fincantieri signed an agreement with Virgin Voyages for the construction of a fourth ship that will be delivered at the end of 2023 and with a price tag of 700 million euros. The new ship will be a twin of the previous ones, that is, 110,000 gross tons, 278 meters long and 38 meters wide for 2,800 passengers or "sailors" as the company calls them. In this way, Virgin Voyages will launch their ships in 2020, 2021, 2022 and 2023.
These cruise ships will have the latest technologies in energy recovery and environmental impact reduction. For example, they will have a production team of 1 MW of energy using the heat emitted by the diesel engines.
Articles that might interest you