AIDA Cruises cancels all voyages for November 2020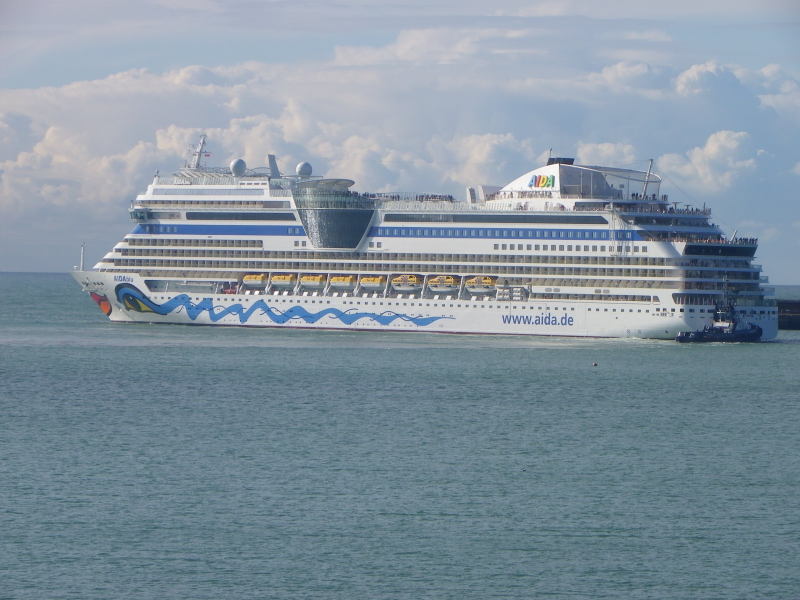 AIDA Cruises, Germany's largest cruise line subsidiary of Carnival Corporation, announced today that all scheduled cruises between October 31 and November 30, 2020 will be canceled. The announcement comes after the Federal Government of Germany implemented far-reaching measures to contain the COVID-19 infection and as a result, passed further restrictions on public life and travel. The partial lockdown in Germany will start from November 2, until the end of the month.
In a press release, Aida Cruises said that the company fully supports the federal government in its efforts to control the current pandemic in Germany and has therefore decided to interrupt the cruise season.
"This step is an expression of the responsibility and care that AIDA Cruises takes to protect the health of its guests, employees and all people with whom the company works in the various cruise destinations.
With the trips by AIDAblu, AIDA Cruises has shown that safe travel is possible even in these extraordinary times, and has implemented extensive health protection concepts. The company offers its guests a high level of security during their vacation. From the start of the booking process to travel preparation, embarkation and disembarkation in the port, the stay on board and medical care: In addition to the already high hygiene and health standards, AIDA Cruises has worked with national and international authorities and medical experts to develop new health and developed security protocols and implemented a variety of preventive measures. These have been confirmed by the classification society DNV-GL and the flag state of Italy. Each guest provides information on their state of health before the trip and at check-in. A COVID-19 PCR test with a negative test result, which must not be older than three days, is a prerequisite for the start of the trip. Guests have the opportunity to have the test carried out free of charge at the AIDA partner Helios Kliniken. Before check-in, a contactless temperature measurement is carried out using a thermal scanner. The company provides detailed information about the AIDA health and safety concept at www.aida.de/sicherheiterurlaub.
AIDA Cruises will follow the further development of the pandemic very closely in order to be able to offer its guests cruise holidays again from December 2020 in compliance with all necessary preventive measures to protect against COVID-19." Says the statement by Aida Cruises.