Anthem of the Seas welcomes Wolves fans as Royal Caribbean celebrates new partnership with the Premier League Football Club
To celebrate the new partnership with the Premier League Football Club Wolverhampton Wanderers commonly known as Wolves, Royal Caribbean have welcomed hundreds of season ticket holders aboard their October cruises around the UK.
Royal Caribbean have agreed to a new two-year partnership with Wolves to be official training wear partner. The partnership will see the Royal Caribbean logo appear on all first-team training wear worn by the Wolves players and staff throughout the 2021/22 & 2022/23 Premier League campaigns.
As part of the promotional campaign the cruise line gave away 1,000 stateroom cabins with a 65% discount to Wolves season ticket holders and on Wednesday the final cruise set sail on the Anthem of the Seas from Southampton. While onboard Anthem of the Seas, Wolves supporters will enjoy a wide array of offerings and activities, as they sail to Belfast via Liverpool over the next week. 
Royal Caribbean have also welcomed a Wolves team onboard, consisting of Wolves TV host Gemma Frith and old gold legends Steve Bull and Andy Thompson, who took part in a Q&A with supporters onboard.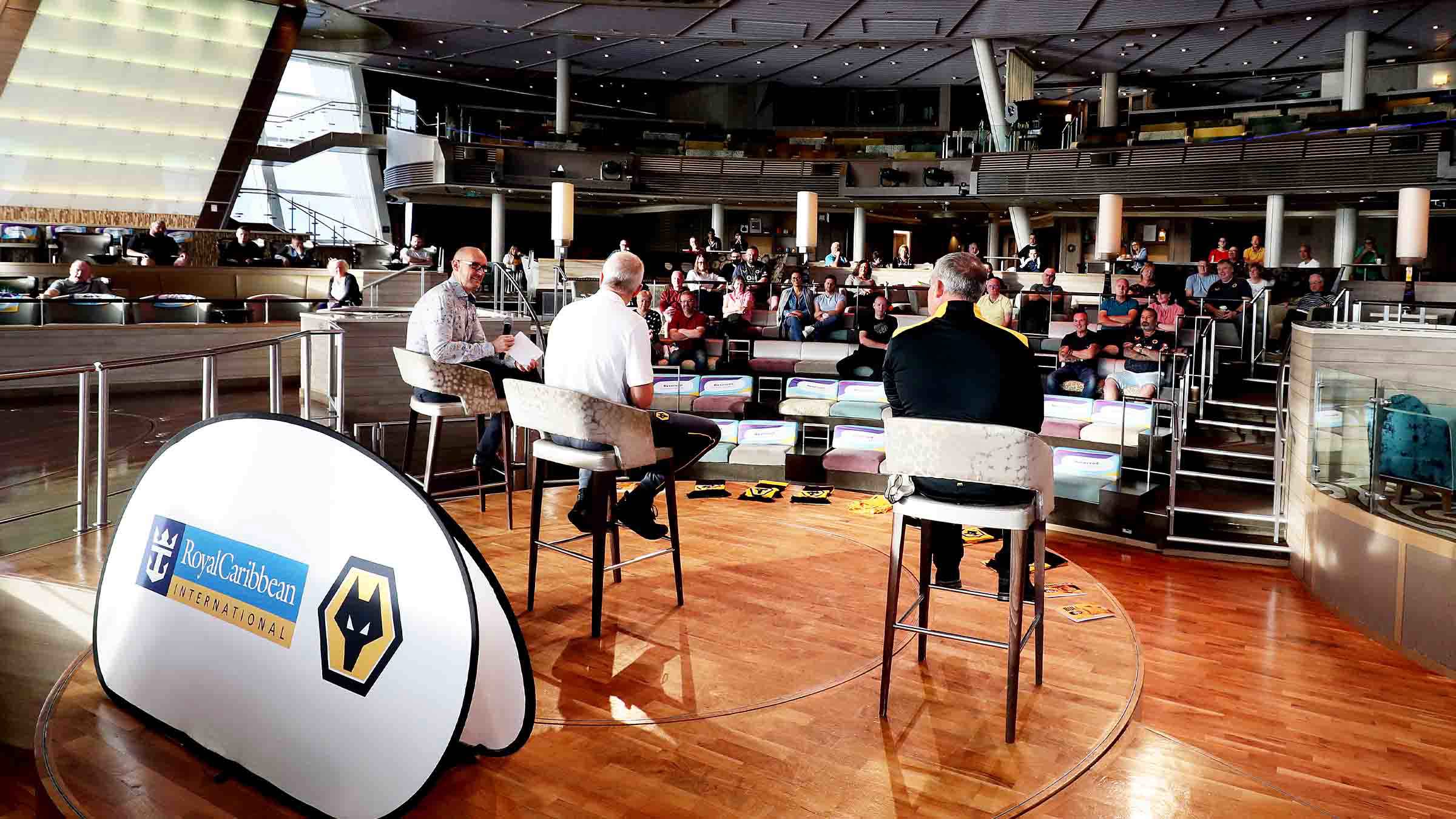 Speaking at the start of the cruise, Bull said: "Thommo and I are very grateful to Royal Caribbean for welcoming us on their cruise this week – the facilities are unbelievable. It's easy to forget you're on a ship, there's so much entertainment on board, and we can't wait to have the full experience over the next few days.
We're delighted to have @MyRoyalUK as our official training wear partner for the 2021/22 and 2022/23 seasons.

Welcome to the pack!

Full details  https://t.co/oH3puitT1X

— Wolves (@Wolves) September 10, 2021
In September, Royal Caribbean signed an agreement as Wolves' training wear sponsor. Back then Russell Jones, Wolves' general manager for marketing and commercial growth, said: "We are delighted to welcome Royal Caribbean to the Wolves family.
Great to see you back with us, Francisco!

— Wolves (@Wolves) October 20, 2021
"From the moment we first started talking, it was clear that we shared a progressive approach to challenging what is perceived as the norm in our respective industries. Planning starts now as we work on exciting and innovative ways to introduce Royal Caribbean to Wolves fans and the wider Premier League TV viewing audience."
Source and media credit: Wolves