Carnival Sunshine Waiter Dies in Miami Hospital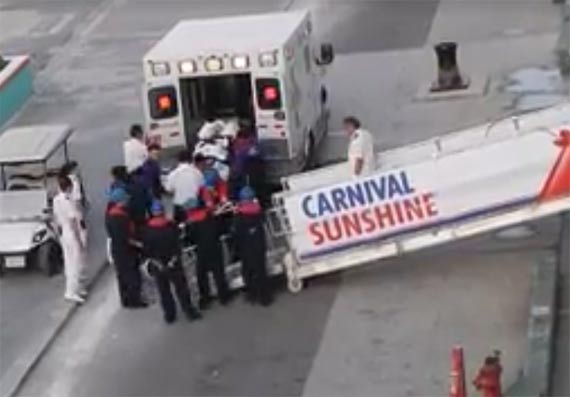 With deep regret Crew Center would like to inform all Carnival crew members and passengers of the passing of Carnival Sunshine Team Waiter, I Gede Agus Suastira. He died in Miami Jackson Memorial Hospital after he was flown from Nassau, Bahamas with air ambulance. I Gede joined Carnival Cruise Lines in 2006 as a Galley Steward and slowly climbed to a position of Team Waiter. Many Crew members and guests shared on social networks the Letter posted by Carnival Sunshine Captain Andrea Catalani. After reading this letter you will find out how remarkable person he was and how much he was loved by all Carnival team members. Rest in Peace Paisa. 
Dear Sunshine Family.
It is with great sadness that I must inform you of the passing of one of our team members, I Gede Agus Suastira, Team Waiter.
As some of you may know, I Gede experienced a medical emergency on Friday and we diverted the ship to Nassau. He was then immediately flown by air ambulance to Miami so that he could receive the medical care needed ashore.
Unfortunately, despite the medical team's best efforts. Im very sorry to say that I Gede passed away yesterday evening at Jackson Memorial Hospital. Members of his family were present at the hospital. We are all deeply saddened by the loss of this valued member of our Carnival family.
I Gede began his career with us on December 12, 2006, as a Galley Steward. Through the years he has held several positions and for the last three years he held the position of Team Waiter.
I Gede had a very positive and happy personality, was committed and passionate about his family and very carrying towards his colleagues and gusts. I Gede was well liked liked by everyone who knew and worked with him and will be missed by all.
I Gede leaves behind his wife and two daughters. His family in Bali, Indonesia as well as his family members that are here in Miami are being supported by our Care Team.
The loss of a friend and colleague is a difficult experience to all of us. Should any team member feel that they need support, please contact your department head, HR Director or the Medical Center so that can offer assistance. 
Please join me and the entire Carnival Family in keeping I Gedes wife, family and friends in our thoughts and prayers.
Sincerely,
Captain Andrea Catalani
Carnival Sunshine