Celebrity Constellation Suffers Propulsion Problems After Dry Dock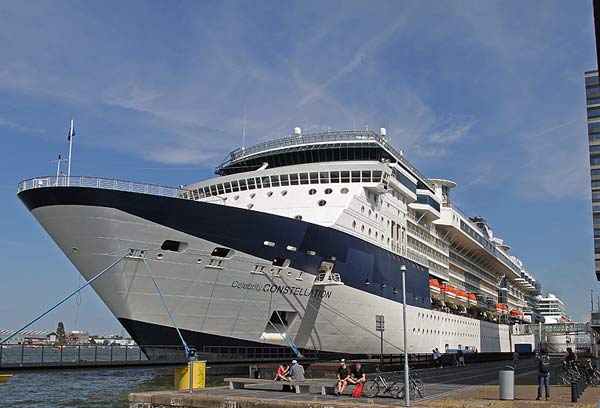 After 2 weeks multimillion dry-dock in STX shipyard in Marseille, France, the cruise ship Celebrity Constellation was scheduled to depart from Barcelona for a signature Formula 1 Grand Prix sailing event in Monaco. However, the voyage was postponed due to propulsion issues and the vessel will stay in Barcelona until 28th May the company said.
"We regret that we have had to delay the departure of Celebrity Constellation, due to depart on 26th May 2017 from Barcelona. Because we need to resolve an unforeseen technical irregularity related to the ship's propulsion, boarding the cruise will be delayed by two days. Constellation will now depart Barcelona, Spain on Sunday, the 28th May. Check in for the cruise will take place between 9:00 a.m. and 1:00 p.m.
We will provide hotel accommodation for all guests in Barcelona whilst they wait to join the ship. Please phone 0044 (0)1932 834 194 or 00 1 800 647 2251 for details about compensation, hotels and the revised itinerary.
We apologize for the inconvenience this is having on your guests' holidays and we appreciate your understanding. We are doing everything we can to help ensure the holiday is a great one. We are looking forward to welcoming your guests onboard." Celebrity Cruises announcement says.