Celestyal Cruises announces the return to the port of Istanbul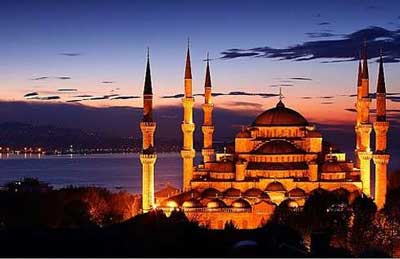 Celestyal Cruises announced the extension of its 2019 and 2020 itineraries which include 6 overnight stops in the port of Istanbul, Turkey. Next year Celestyal Cruises will extend its Mediterranean season until December and will sail to Istanbul for the first time since 2016 with its new 7-days voyages, which includes 6 departures from October 21, 2019, to November 25, 2019. This "eclectic" cruise includes an overnight in Istanbul and stopovers in Volos, Greece, for excursions to the impressive Meteora mountains, and in Canakkale, Turkey, for trips to Troy and Gallipoli. The 7-day Eclectic Aegean will also visit Heraklion and Santorini and, during its stopover in Mykonos, depart at 2:00 am so that passengers can fully enjoy the nightlife of this cosmopolitan island. This is a bold step considering that most of the major cruise lines have dropped Turkey calls due to safety reasons.
"Our itineraries for 2019 and 2020 add 7 new ports of call to our product from the Eastern Mediterranean and bring us closer to our goal of navigating throughout our year in our waters," said Celestyal Cruises CEO Kerry Anastassiadis. "We are delighted to return to Istanbul and give our passengers the opportunity to visit Ephesus, Troy and Gallipoli, as well as Volos, Greece, the gateway to the legendary mountain landscapes of Metéora, and with the new cruise 3 continents, our passengers can now visit the Holy Land and the Pyramids, as well as visit our spectacular destinations in the Aegean. Considering the best price, excursions and service awards recently received from Cruise Critic, and the incorporation of these incredible ports of call to our itineraries, we continue to provide new and returning passengers with more reasons to sail with us.
Articles that might interest you