Coast Guard Medevacs crew member from Mein Schiff 1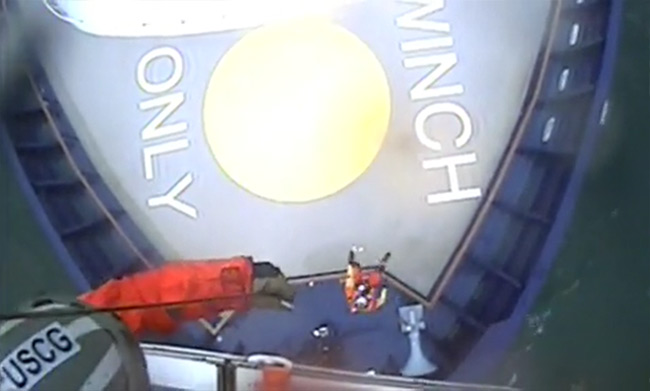 Emergency on board the German cruise ship Mein Schiff 1. The US Coast Guard medevaced a 44-year-old man from the TUI Cruises ship on Sunday, approximately 20 nautical miles east of Atlantic City.
The vessel departed on Saturday from Cape Liberty, New Jersey and was sailing to Norfolk, Virginia when the crew contacted Coast Guard Sector Delaware Bay watchstanders at 10:20 a.m. reporting that a crewmember suffered abdominal pain and was in need of urgent medical attention.
The medical evacuation was carried out by an MH-65 Dolphin helicopter from Atlantic City Coast Guard, which had rushed to the rescue. The emergency evacuation went quite smoothly, but there were reported to be minor problems when being sent to the hospital because the weather had prevented the Coast Guard from landing on the hospital's landing site.
"We had to bring the man to the Air Station due to poor weather conditions. Winds and clouds prevented us from landing at the hospital helipad, but we did have medical responders waiting for us back at our unit," said Lt. Conor Lee, hoist operator for this medevac. "Overall the case went extremely well and everything was smooth and successful."
The current medical condition of the crew member is unknown.
Here is the actual footage of the rescue.