Contractor arrested for stealing thousands of dollars in goods from cruise ship gift shop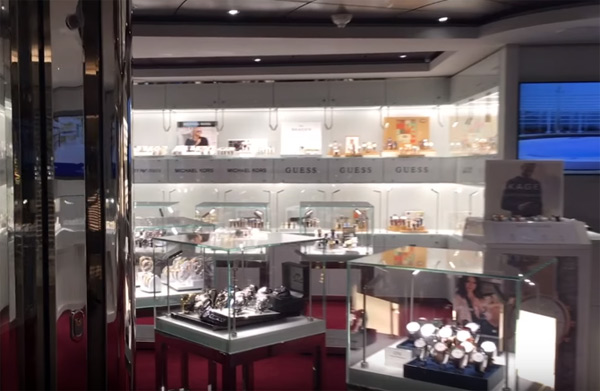 The Italian Police arrested a man who was working as a contractor on the latest MSC cruise ship, MSC Seaview for a theft of merchandise worth 9.000 Dollars. The 30-year-old man, a Romanian national living in the Italian municipality of Ronchi dei Legionari was found in possession of the stolen goods, most of them brand watches, that he had stolen from one of the stores onboard MSC Seaview.
The theft took place during the ships inaugural cruise, officially handed over to MSC Cruises from Fincantieri on Monday 4 June, while the vessel was sailing towards the port of Genoa on 9 June reports the Italian Newspaper Friuli. The man who was an employee of a contractor company for Fincantieri was on the ship together with a team who was completing finishing touches of the ship's construction work.
The man thought he can get away with the crime and take advantage of the navigation days, seeing tempting merchandise on a display in the shop windows several times. His clever plan was to commit the theft on the last night of the cruise, several hours before he disembarked the ship. And that's what he did, just before arriving in Genoa, he went into action, forced the door of the shop, took the watches and returned to his cabin where he had already prepared the luggage to leave the ship. He disembarked the ship in the early hours just before the shipboard security found about the theft. 
However his plan had one flaw, the burglar forgot the shipboard CCTV cameras which recorded all his moves around the ship. MSC Seaview security immediately reviewed the video footage and identified the man. They reported the incident to the Shipbuilder Fincantieri, who alerted the police and found the man within a few hours together with the stolen goods in his possession.