Costa Venezia to serve as hotel ship for Tokyo 2020 Olympics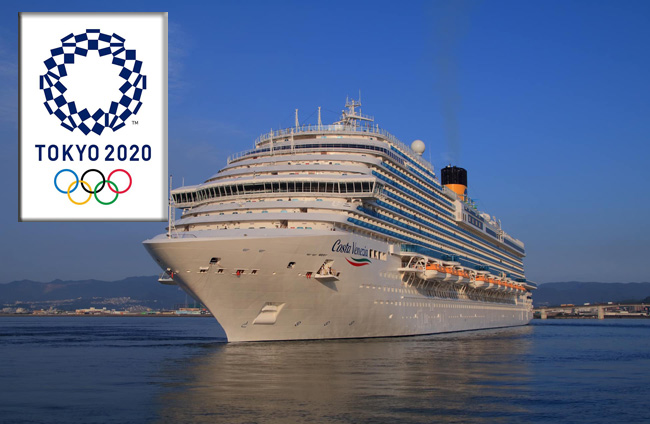 Tokyo Metropolitan Government announced that the largest ship introduced by Costa Cruises to the Asian market Costa Venezia, will serve as a hotel ship during the 2020 Winter Olympic Games. Costa Venezia will be berthed for 6 days at the Tokyo International Cruise Terminal (Koto Ward, Koto-Ku) during the Olympics. 
Previously the committee announced an agreement with the cruise line MSC Cruises for chartering their 1,984 passenger cruise ship "MSC Lirica" from 24 July to 9 August 2020, but later the plans were declined. The details of why MSC Cruises declined are unknown, but from a personal point of view, Costa Venezia has greater capacity and can accommodate up to  5,260 guests. The period in which Costa Venezia will be berthed in Tokyo is July 24-29th, at the start of the Olympic Games. 
Sun Princess operated by Princess Cruises is the second cruise liner which will be used as a floating hotel for the Olympic Games. Chartered by the Japanese Travel conglomerate - JTB for a period of 19 days, Sun Princess will be docked at Yokohama Port. Yokohama is considering accepting two large passenger ships, but the name of the second ship has not been announced yet.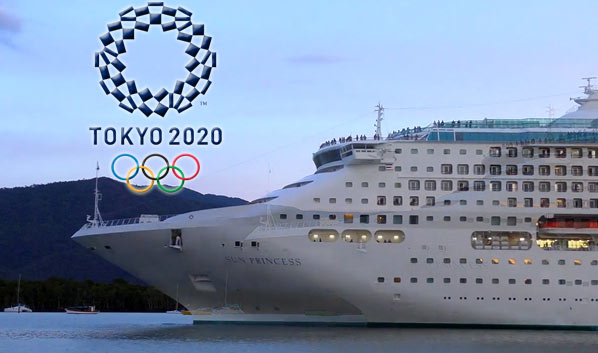 The concept of "hotel ships" is one of the measures used by the Olympic host cities to address an anticipated accommodation shortage during sporting events. This was first adopted during the Athens Olympics in 2004 and since then all host cities adopted the hotel ships concept.
- 2010 Vancouver Winter Olympics with 3 cruise ships (Carnival Elation, Holland America's MS Statendam and MS Oosterdam)
- 2012 London Olympics with 3 cruise ships (MS Deutschland, Azamara Quest, and Azamara Journey)
- 2014 Sochi Winter Olympics with 4 ships ( Norwegian Jade, Louis Olympia, Thomson Spirit, and Grand Holiday)
- 2016 Rio de Janeiro Olympics with 2 ships (Silver Cloud and Norwegian Getaway.)
Tokyo city officials say Cruise ships could provide a sizable relief for hotel infrastructure during the Olympics, as the Port of Tokyo has three wharfs capable of mooring large size ships. The government will also allow several other piers on Tokyo Bay for other cruise ships to be used as floating hotels for temporary accommodations.