Filipino Crew Member Medevacked from Norwegian Joy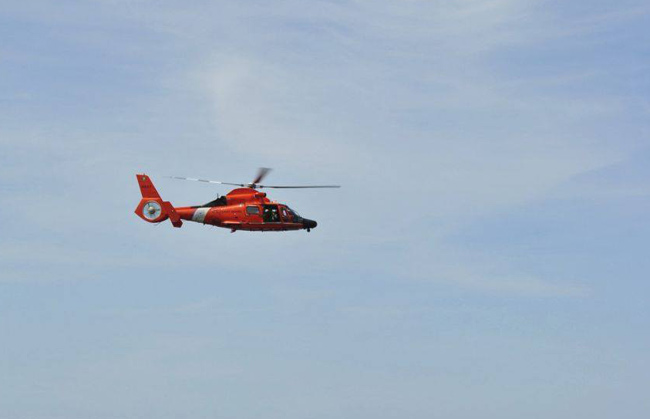 The US Coast Guard medically evacuated an ill man on Tuesday afternoon, October 8, from the cruise ship Norwegian Joy, which was sailing 33 miles off the coast of Coos Bay, Oregon. The 61-year-old Filipino man reportedly was suffering heart complications and needed urgent medical assistance.
Watchstanders at the 13th Coast Guard District Command Center received the initial call from Norwegian Joy crew for assistance at 12:40 p.m. from search and rescue coordinators at the Air Force Joint Rescue Coordination Center. After conferring with the duty flight surgeon, the watchstanders directed MH-65 Dolphin helicopter at 1:36 p.m.
The rescue helicopter arrived on the scene at 2:04 p.m. and hoisted the ill crew member, successfully lifting him safely into the helicopter from the ship. The rescue crew returned to the North Bend Air Base at 3:15 p.m. and transferred the patient to Sacred Heart Medical Center at Riverbend in Springfield for further medical care.
The crew member's condition his name and shipboard position had not been released by the Coast Coast following the incident.
If you have additional information please contact us here.