Fincantieri Delivers Virgin Voyages Scarlet Lady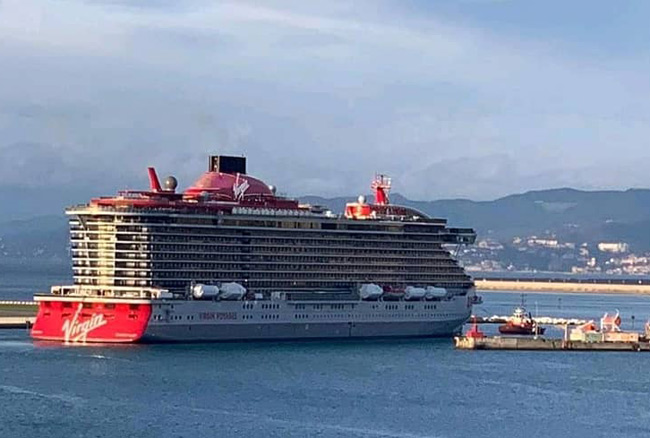 One of the most anticipated cruise ship for 2020, Virgin Voyages Scarlet Lady was presented by the Italian shipyard Fincantieri. The ceremony was attended by the president and CEO of Virgin Voyages Tom McAlpin, the mayor of Genoa, Marco Bucci, and the president of Fincantieri Giampiero Massolo and it's the CEO Giuseppe Bono. 
With cutting edge design and latest environmental technology Scarlet Lady feature over 1,400 guest cabins which can accommodate 2,770 passengers, accompanied by 1,160 crew members. The second vessel Valiant Lady, currently under construction at the same shipyard, will be delivered in 2021, while the third and fourth units, still unnamed, will be ready in 2022 and 2023 respectively.
The quality of life on board is guaranteed by the 'comfort class' certification , which certifies minimum perceived noise and vibration, by an extensive use of home automation, thanks to which guests are able to manage a wide range of cabin functions. (lighting conditioning, opening, and closing of curtains, music and television, through an app to be installed on your smartphone). 
Scarlet Lady is characterized by its original design and by the particular attention for energy efficiency thanks to the use of alternative and cutting-edge technologies in the sector capable of reducing the overall environmental impact. The "Scarlet Lady" is in fact equipped with an electricity production system of about 1 Mw which uses the waste heat from diesel engines. In addition to a scrubber system for the disposal of sulfur oxides, a catalytic converter capable of breaking down nitrogen oxides is also installed.
This adults-only ship will have 20 restaurants with grilled, vegetarian, Mexican, oriental and Mediterranean cuisines, among other options, all with open seating. The sustainability policy focuses on avoiding food waste, therefore no classic free buffets will be available. The food preparation will focus on the concept of healthy cooking, which is combined with a wide range of services and wellness attractions and exercise.