HAL to use ms Eurodam to repatriate Filipino and Indonesian crew back home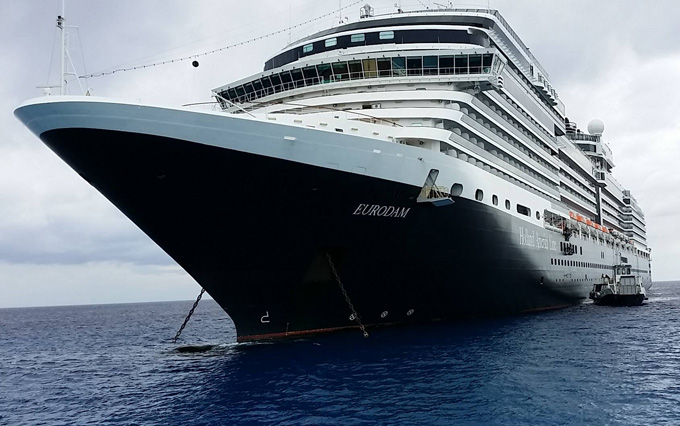 Holland America Line plans to use the cruise ship ms Eurodam, to return the Indonesian and Filipino crew members back home. Before setting sail on this long journey, ms Eurodam will also pick up the fellow crew members from the cruise ships ms Maasdam and ms Westerdam. All three ships are safe with no positive cases of COVID-19.
A crew member has sent us the following update: We received new arrangements for repatriating crew home for mostly Indonesian and Philippines crew members. Tomorrow morning all Crew Members onboard Ms Westerdam who are related to the hotel department will be transferred to Ms Eurodam by tender boat. As per information received, at present we are gathering at Main Stage to take our documents and more detailed information regarding our transfer tomorrow. At present we are around La Paz, Mexico."
Another HAL crew member sent us the following message saying "Hi, I am writing this how Holland America Line taking care of us. I am onboard Eurodam, we disembark our guest last March 18, in San Diego and we are lucky that NO CoViD19 onboard. Today, (April 10) our Captian announced that our ship Eurodam will send all the Filipino and Indonesian crew home with this ship with other Indonesian and Filipino crew from Maasdam and Westerdam.
Tomorrow we will pick up Indonesian and Filipino crew from Maasdam and Westerdam using tender boats and we will set sail to LA. On April 16 in LA, we will drop off some of the European crew that have flights available to Europe and after that, we will set sail to Manila and Jakarta.
Thank you, HAL. We will be back!"