Qatar to use MSC cruise ships as floating hotels for 2022 FIFA World Cup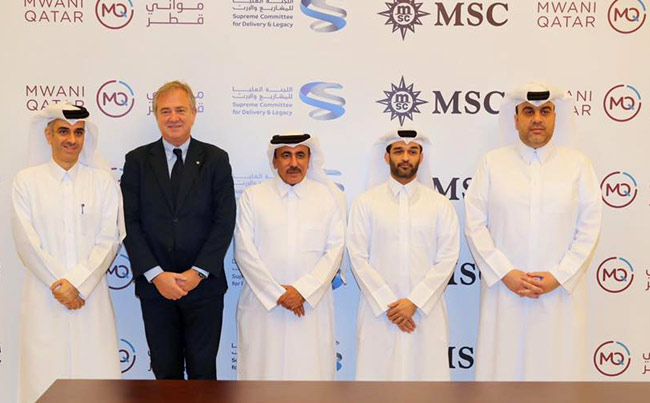 World Cup host nation Qatar announced it will charter two cruise ships which will be used as floating hotels to accommodate soccer fans during the FIFA 2022. Four thousand staterooms will be available during the World Cup from November 21-December 18 2020 in the port of Doha, following an agreement between the Organizing Committee and the MSC Cruises.
Fans of the international men's football championship contested will be accommodated on two MSC cruise ships, MSC Poesia and MSC Europa set to debut in 2020, boosting the hotel capacity of up to 9800 guests.
"The rental of cruise ships for fans has long been part of the accommodation strategy in Qatar. The country is committed to proposing durable solutions for the one-month tournament that will begin on November 21, 2022," the statement said.
"We are delighted that Qatar has selected our ships to ensure that tourists who visit the country during the upcoming FIFA World Cup have high-end accommodation and services available to further enrich their experience," said Pierfrancesco Vago, Executive Chairman of MSC Cruises. "The tournament is one of the world's most popular events and this will be another opportunity for holidaymakers from across the globe converging on Doha to experience our ships and enjoy the unique international experience that only MSC Cruises can offer."
Some 1.5 million people are expected to visit Qatar during the FIFA World Cup 2022.
The rich country of Qatar has just opened a new passenger terminal in October, and the intention is to increase the number of cruise ships that stop at its port.