Two Royal Caribbean Crew Members Arrested in Port Canaveral for Smuggling Cocaine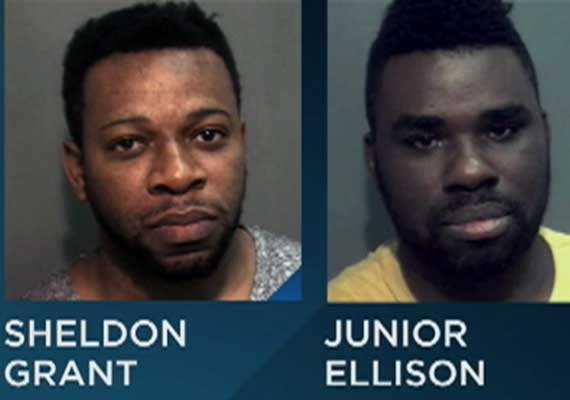 The News Station WFTV reported that two Royal Caribbean crew members were arrested in in Port Canaveral on April 24, for smuggling drugs. Freedom of the Seas crew members identified as Junior Ellision and Sheldon Grant (Jamaica Nationals), were smuggling cocaine from St Maarten to Port Canaveral using secret departments in beach sandals. Authorities said they started following Junior Ellision since last November, noticing that each time he left the cruise ship, he took a shuttle-bus to Walmart.
Ellision was a courier for a drug trafficking organization picking up beach sandals with cocaine inside in St. Maarten and wearing them when entering the ship. When Freedom of the Seas arrived in Port Canaveral, Ellision disembarked the ship with the sandals and headed to Walmart buying new pair of sandals and placing the cocaine filled sandals in a bag passing on to a drug dealer. Ellision admitted that each time he delivered the cocaine he received $1,250. Drug traffickers have recruited Sheldon Grant, Freedom of the Seas crew member, which was also arrested by the federal agents. Official government records show that Junior Ellision and Sheldon Grant were booked into jail on Monday, in Orange County, Florida.
Cruise Law News blog says that two Crew members were working as a Utility Cleaners which is one of the hardest and lowest paid positions on cruise ship. In March, 2014 Brazilian police arrested MSC Preziosa Galey Steward trying to smuggle cocaine and marijuana. In September 16 2015, a 30-year-old Norwegian Breakaway utility cleaner Lindel Primus from Grenada was arrested with two kilos of cannabis. Three crew members were arrested in January 2016 in New Orleans for smuggling over 4 kilograms of cocaine in the United States. All three were working as a Utility cleaners on board Norwegian Dawn.
Photo by: WFTV