Unique Cunard Line Exhibition in Spain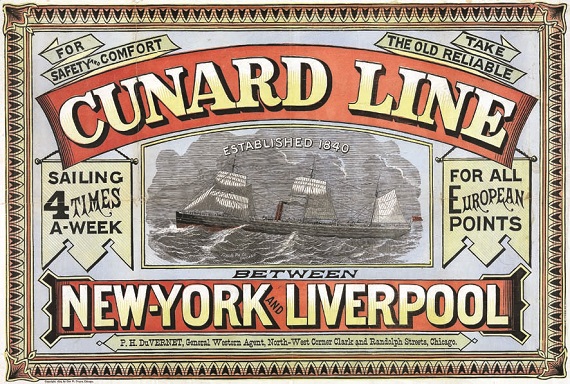 Mundomar Cruises, a representative of Cunard Line exclusively for Spain and Portugal, will organize the first exhibition of shipping in Spain, in the "Casa de los nuevos viajeros". B Xperience, the travel brand in its March programming, will review the history of Cunard Line, in its 175 years of navigation. Through a collection of photographs and videos you can discover the evolution of Cunard's ships, the original advertising campaigns, unpublished images of the life on board and the gallery of illustrious.
It will also include an exclusive 1/200 scale model of the Queen Mary 2. This unique model will transport you to the Queen Mary 2, with electric thrusters aft and bow for docking maneuvers, smoke chimney effect, movement radar or bow view camera for navigation, among other details.
The exhibition will be held in Madrid from 7 to 31 of March, where all visitors can take a picture in the "photocall" specially prepared for this event. There will be a series of presentations and lectures, of Cunard Line.