Crew Member Attacked and Robed in Recife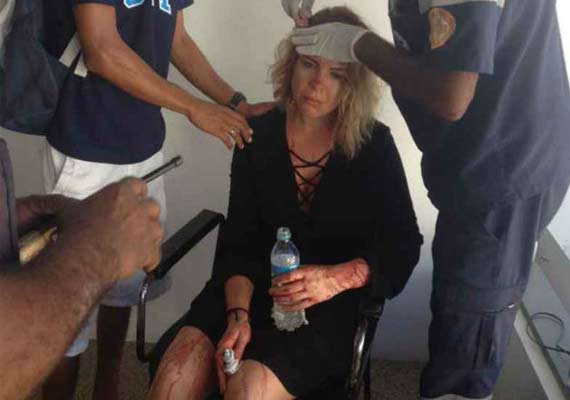 A Serbian crew member working as a violinist on MSC Poesia cruise ship, was stabbed in Recife, Brazil on Saturday. Vera Stefanovic, age 31, was assaulted by two men who tried to take her bag. The attack happened in Avenida Alfredo Lisboa, in the city center, when Vera Stefanovic and a fellow Brazilian crew member were surprised by two burglars.
She fell on the ground and one of the robbers was pulling her bag. That's when one of the robbers pulled the knife and hit her in the head.
The blow struck the head of the Serbian tourist caused a deep cut on the scalp. 
Immediately after the incident, she was taken back to the cruise ship, where she received medical treatment. 
The cruise ship MSC Poesia docked at the Port of Recife with 2,557 passengers and 932 crew on board. This was MSC Poesia last Brazilian cruise for 2016, and the ship is scheduled for Transatlantic cruise to the Mediterranean.
Photo: Taciana Goes / Staff Archive