Disney Cruise Line will add three new cruise ships by 2023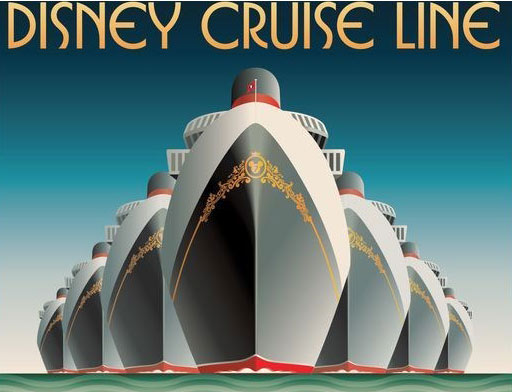 Disney Cruise Line announced its seventh cruise ship at the D23 Expo in Anaheim, California, the event promoted by the official Disney Fan Club. Previously Disney announced the construction of two more vessels joining the fleet in 2021 and 2023 and with the latest announcement the family oriented cruise line will almost double its fleet with the current 4 ships in operation. 
"We have decided that two new ships would not be enough to contain all the new exciting experiences we are devising to bring family vacation cruises to a whole new level, with engaging Disney stories, first-class entertainment And imaginative innovations that are incredibly fun and just Disney, "said  Bob Chapek, president of Walt Disney Parks and Resorts . "When the three new units come into service, we will have almost doubled the size of our existing fleet."
The names of all three vessels, projects, and itineraries are still in development and each ship will have unique experiences. Each ship will be slightly larger than the latest Disney Dream and Disney Fantasy with an approximate gross tonnage of 135,000 tones and around 1,250 staterooms. Another important detail is the liquefied natural gas supply, an increasingly popular choice for the construction of new cruise ships and more environmentally friendly.
Since the start of operations in 1998, Disney Cruise Line offers cruises specifically dedicated to families, combining Disney themes with the thrill of exploring each day a different destination. Onboard their cruise ships the company has introduced several industry-leading novelties such as the AquaDuck water coaster and the Magical Portholes virtual portholes, featuring the interior cabins of a sea view Real time and even with the addition of Disney animated characters. With the upcoming Disney Cruise Line, ships promise a new generation of innovative cruises specifically designed for families, turning the cruise into a completely new adventure.