TUI Cruises First Captain Kjell Holm Retires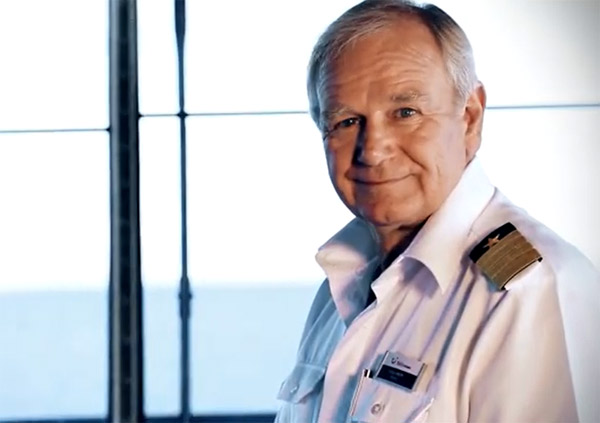 After 50 years on ships and almost 10 years as a master at TUI Cruises, Captain Kjell Holm will retire. Captain Holm become the first Captain of the cruise operator TUI Cruises established by the German tourism company TUI AG and Royal Caribbean Cruises Ltd. In March 2009 after 38 days refurbishment of the cruise ship Celebrity Galaxy, the vessel was renamed Mein Schiff (My Ship) with Captain Holm at the helm. Since then he was the first captain of the opening teams for all TUI cruise ships and considered as a father of the fleet and legend among the crew members. 
His last opening of a new ship will take place in two days, with the naming ceremony of TUI Cruises latest cruise liner  Mein Schiff 2. 
"This ship is also very special for me, because it will be my last one. It's time for me to do other things in my life" said Captain Holm
After eight launches, he decided to enter his well deserved retirement and to honor and celebrate his service, Mein Schiff Crew recorded the following video portraying his 10 years' service onboard the Mein Schiff fleet.