300 crew members to board Viking Orion from the port of Bodrum
The cruise ship Viking Orion arrived in the port of Bodrum, Turkey on April 18, to collect crew members and supplies as part of preparations for the upcoming summer cruises in Bermuda. Around 300 crew members, are expected to board the Viking Orion in batches as they arrive from various parts of the world. Viking Orion will stay in Bodrum until the end of April when the final batch of crew will board the ship.
Haluk Hızlan, General Manager of Bodrum Cruise Port said "Around 20 crew will leave the ship and 300 new foreign personnel will be boarding. Viking Orion will stay in port for 12 days. The crew will be taken to the ship on different days and in groups following the strict health and safety Covid-19 protocols."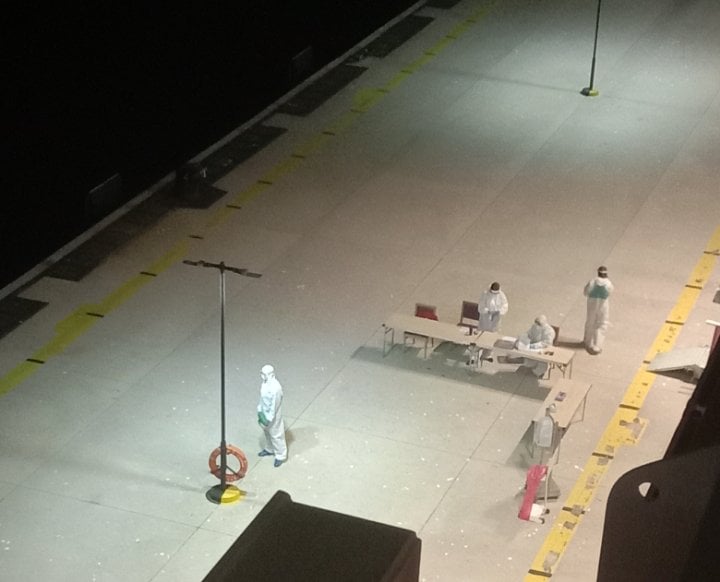 The crew will take non-invasive saliva PCR tests at embarkation, and will go to 14-day quarantine before starting with their regular duties. Viking Orion is equipped with a full-scale PCR laboratory at sea– an industry first – which allows for unprecedented testing capacity, enabling Viking to conduct PCR testing of all crew members and guests with a non-invasive saliva test.
Viking Orion will set sail to Gibraltar before crossing the Atlantic Ocean and arriving to its new homeport in Hamilton, Bermuda. Starting June 15 Viking Orion will offer 8-day roundtrip Bermuda Escape cruises out of Hamilton which will include overnights in Hamilton and St. George's and a stop to the Royal Naval Dockyard- King's Wharf.
Viking announced a restart of cruise operations this summer, with three ocean-going ships, including the newest vessel Viking Venus sailing 8-day roundtrips from Portsmouth starting May 22. Viking Sky will homeport in Reykjavik for 8-day Iceland's Natural Beauty itineraries beginning June 26, and Viking Orion with the Bermuda Escape itineraries.
The company said that more announcements are expected in the coming weeks as they are actively working on cruise options in a variety of other popular destinations, including Greece, Turkey and Malta as soon as government approvals are given.