4 Arrested in Sydney after 30kg of cocaine found on cruise ship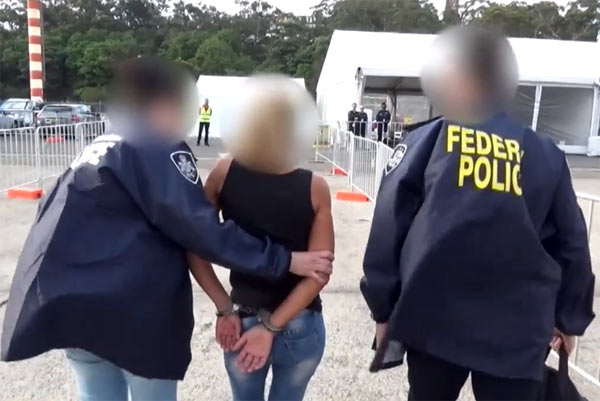 Four cruise ship passengers have been arrested in Sydney, Australia for smuggling 30 kilograms of cocaine. On Wednesday Australian Department of Immigration and Border Protection released a statement of the major cocaine bust explaining that K9 dogs have detected a stash of cocaine hidden aboard an international cruise ship that docked in Sydney, resulting in the arrest of four people.
The cruise ship departed the UK in mid-October before arriving in Sydney on Thursday, November 30, 2017. Upon arrival in Sydney, authorities boarded the vessel and searched a number of cabins and public areas. During the search, an ABF drug detector dog reacted to a bag left in a stairwell which had approximately 15kgs of cocaine hidden inside. ABF Officers continued the search in the public areas and found another 15kgs of cocaine hidden in a wooden box containing deck chair cushions.
Later Australian Federal Police (AFP) boarded the cruise ship, and arrested a 41-year-old Belgian woman and three French nationals, being a 61-year-old man, a 54-year-old man, and a 32-year-old woman. All four accused are charged with importing a commercial quantity of a border controlled drug, cocaine.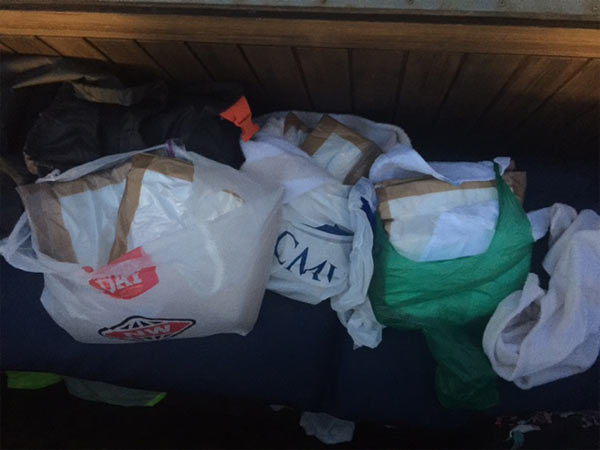 Last year there was similar cocaine bust on a cruise ship when three passengers were arrested on Sun Princess in Sydney. Isabelle Lagace, 28, and Melina Roberce, 22, and Andre Tamine, 63, all Canadian nationals were arrested and charged Sunday with attempting to smuggle 200 pounds of cocaine into Australia as part of a major international drug syndicate. Photos credit - border.gov.au