7th anniversary of Costa Concordia disaster - We will never forget these heroes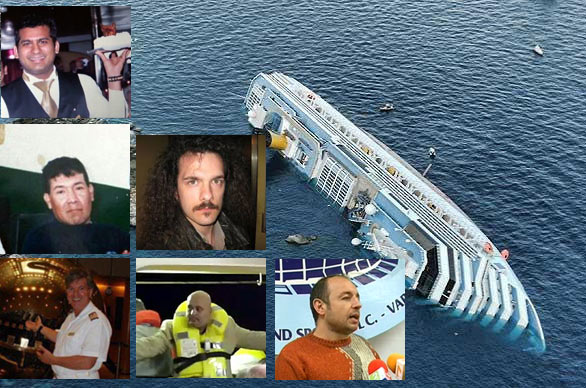 Today, January 13, 2019, marks the 7th anniversary of the Costa Concordia disaster which left 32 dead and 4,000 passengers and crew traumatized, after the cruise ship run aground at Isola del Giglio, an island off the coast of Tuscany, Italy.
This year the Isola del Giglio community will remember Costa Concordia victims with a mass at the church of Saints Lorenzo and Mamiliano, followed by the flower-laying ceremony into the sea, and a procession on the pier in the evening with sirens and bells sounded at 11.45pm.
This day marks one of the biggest cruise ship disasters in modern maritime history but also marks the heroism and humanity by many passengers and crew who will never be forgotten.
This is for Giuseppe Girolamo (Costa Concordia crew member) 30-year-old musician was among 32 victims of Costa Concordia. When he was ordered to abandon the ship, leaning to one side and a part of the lifeboats were not usable. Giuseppe did not think twice about sacrificing his own life for saving a child, giving his place in a lifeboat. His body was found more than two months later, on March 22, 2012, inside Costa Concordia.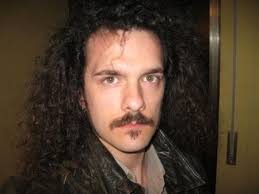 This is for Costa Concordia purser Manrico Giampedroni, who helped load hundreds of people into lifeboats and continued to search the decks for more survivors until he fell, broke a leg and remained trapped in a submerged area of the ship. Luckily Mr. Giampedroni was rescued after 36-hour nightmare.
This is for Russel Rebello, Concordia waiter from India. That fateful night, he was in his cabin resting because he had a fever. At the time of the crash, Russell was sleeping and woke up when the water was already under his cabin bed. He immediately began working in the evacuation of passengers, one of whom he gave his life jacket. He was the last victim found on Costa Concordia. His body was recovered 3 years after the cruise ship sank.
This is for Tomas Alberto Costilla Mendoza, cleaning supervisor from Peru, who helped a group of passengers to get into a lifeboat after he fell into the cold waters, and died from hypothermia.
This is for Petar Petrov ship technician from Bulgaria, who saved over 500 crew and passengers on Costa Concordia. When the vessel ran aground he made six round trips with the lifeboat which holds 150 people. He managed to transfer to safety more than 500 survivors and was one of the last three crew members that did not leave the ship until the Italian Coast Guard took over.  Mr. Petrov was awarded medal for European Citizen by the European Parliament for his unselfish act of courage and heroism.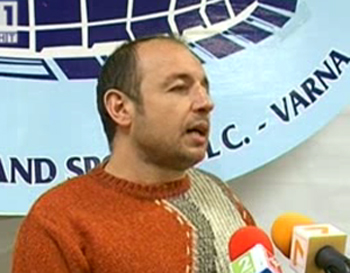 This is for Sandor Feher, a 38-year-old violinist from Hungarian who helped several children to put on their lifejackets before returning to the cabin to retrieve his violin. He was later found dead in the lower decks.
This is for the 5-year-old Dayana Arlotti from Italy, the youngest victim of the Costa Concordia disaster. She was found one month after the tragedy, together with her William Arlotti.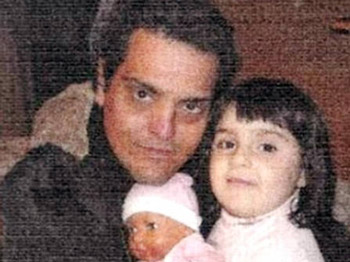 This is for all the victims of the Costa Concordia Disaster. You will never be forgotten. Rest in Peace
Costa Concordia Crew Members
Erika Fani Soriamolina - crew member, waitress, Peru
Girolamo Giuseppe - staff musician, Italy
Russel Terence Rebello - crew member, waiter, India
Sandor Feher - Staff musician, Hungary
Tomas Alberto Costilla Mendoza –crew
Costa Concordia Passangers
Michael Blemand - France
Jean-Pierre Micheaud - France
Mylene Litzler - France
Francis Servel -  France
Pierre Gregoire - France
Jeannette Gannard - France
Margrit Schoeter - Germany
Josef Werp - Germany
Margarethe Neth - Germany
Norbert Joseph Ganz - Germany 
Horst Galle - Germany
Egon Hoer - Germany
Elilsabeth Bauer - Germany
Inge Schall - Germany
Brunhilde Werp - Germany
Christina Mathi Ganz - Germany
Siglinde Stumpf - Germany
Gabriel Grube - Germany
Luisa Antonio Virzi - Italy
Maria D'Introna - Italy
Maria Grazia Trecarichi - Italy
William Arlotti – Italy
Dayana Arlotti - Italy
Giovanni Masia - Italy
Gual Guillermo - Italy
Gerald 'Jerry' Heil - Minnesota, USA
Barbara Heil - Minnesota, USA