AIDA Cruises to Equip Entire Fleet with Starlink Broadband by October 2023
AIDA Cruises has announced that all ships in the fleet will be equipped with SpaceX's Starlink broadband service by October 2023. The project team at AIDA has already installed Starlink antennas on three ships in the fleet, and the testing phase has been highly successful. Passengers and crew members have praised the faster internet connections, enabling more comfortable browsing and facilitating digital work onboard. Steffi Heinicke, Senior Vice President Guest Experience & OBR, expressed enthusiasm about the upcoming implementation, stating, "We are very much looking forward to offering this new standard on all ships very soon."
Starting from mid-July, guests aboard AIDAblu, AIDAbella, and AIDAstella can take advantage of a special Starlink offer, which includes increased data volume in the internet packages. The "Starlink Special" introductory offer allows guests to purchase Internet packages L, XL, and XXL with double the volume at the regular price. For those who have already booked packages, the volume will be automatically doubled. Furthermore, parents traveling with children and teenagers will receive a 50% discount when booking the "Fifty" social media flat package through the myAIDA* service portal.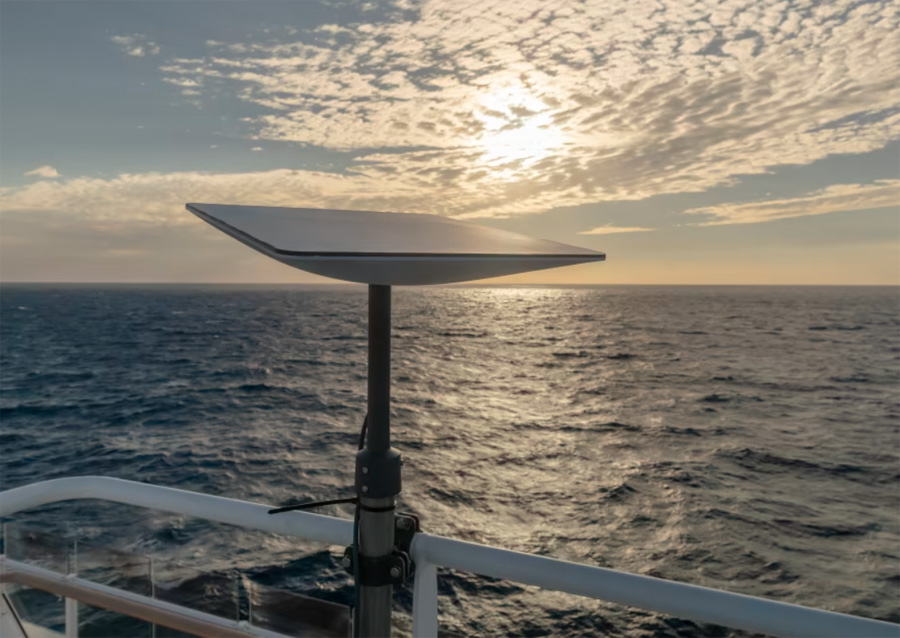 The integration of the entire AIDA fleet with this new broadband connection holds significant benefits for the crew members as well. It enhances communication with AIDA colleagues on land, fostering closer collaboration and enriching the AIDA culture. The increased data volume for private use provides every crew member with the opportunity for regular exchanges with family and friends, creating a sense of home at sea. Sharing moments from their life and work on board through personal social media channels offers unique insights into the diverse working environments at AIDA.
The fleet-wide rollout of Starlink within Carnival Corporation, which includes Carnival Cruise Line and AIDA Cruises ships, commenced in December 2022. Thanks to the exceptional dedication of the AIDA project team, the connection of the entire fleet to the low Earth orbit (LEO) satellite technology of Starlink from SpaceX and the accompanying IT infrastructure on AIDA ships will be completed earlier than anticipated, by mid-October 2023.
In the future, AIDA guests and crew members will enjoy a reliable, fast, and affordable internet connection across all AIDA ship's areas, made possible through a combination of various technologies, services, and broadband connections. This development opens up a world of possibilities for travelers who rely on the internet or wish to stay connected with friends and family, enabling them to share their travel experiences seamlessly.
Guests can take advantage of this introductory offer until the entire AIDA fleet is fully converted, a process slated for autumn 2023. Ships such as AIDAprima, AIDAperla, AIDAnova, and AIDAcosma will be equipped with Starlink over the summer. AIDA guests will be provided with up-to-date tariff information before embarking on their journey, allowing them to book desired services, including internet packages and social media flat rates, through the myAIDA service portal.