Analysis: Celebrity Cruises Statistics by Ports 2017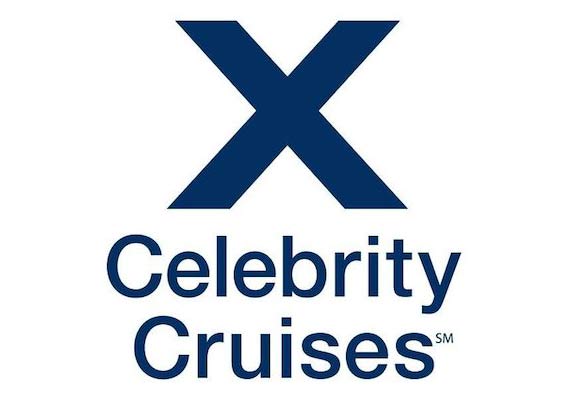 The following analysis shows how many cruise destinations will be visited by Celebrity Cruises entire fleet of cruise ships in 2017. Celebrity Cruises statistics shows how many ports will be visited and the top destinations by the cruise company. Please note, this is unofficial statistics created by the Crew Center team and is intended for informative use only. As a base for creating this analysis, cruise itineraries provided by a third party was used.
A grand total of 2110 port calls in 254 cruise destinations around the world is expected by all Celebrity cruise ships in 2017. The entire fleet will spend a total of 1188 days at sea. Most visited ports are Philipsburg, St. Maarten with 66 calls, Miami, Florida with 62 calls, Kings Wharf, Bermuda with 58 calls, Fort Lauderdale, Florida with 55 calls, and Ketchikan, Alaska with 50 cruise arrivals.
Top 20 Most Visited Ports by Celebrity Cruises in 2017
| | |
| --- | --- |
| Port / Cruise ship | Count of calls |
| Philipsburg, St. Maarten | 66 |
| Celebrity Equinox | 21 |
| Celebrity Reflection | 12 |
| Celebrity Eclipse | 11 |
| Celebrity Summit | 11 |
| Celebrity Silhouette | 11 |
| Miami, Florida | 62 |
| Celebrity Equinox | 31 |
| Celebrity Reflection | 17 |
| Celebrity Eclipse | 13 |
| Celebrity Infinity | 1 |
| Kings Wharf, Bermuda | 58 |
| Celebrity Summit | 54 |
| Celebrity Eclipse | 4 |
| Fort Lauderdale, Florida | 55 |
| Celebrity Silhouette | 23 |
| Celebrity Summit | 13 |
| Celebrity Equinox | 10 |
| Celebrity Reflection | 6 |
| Celebrity Infinity | 3 |
| Ketchikan, Alaska | 50 |
| Celebrity Solstice | 18 |
| Celebrity Infinity | 16 |
| Celebrity Millennium | 16 |
| Juneau, Alaska | 49 |
| Celebrity Solstice | 18 |
| Celebrity Infinity | 16 |
| Celebrity Millennium | 15 |
| San Juan, Puerto Rico | 48 |
| Celebrity Summit | 20 |
| Celebrity Silhouette | 11 |
| Celebrity Equinox | 9 |
| Celebrity Reflection | 8 |
| Cozumel, Mexico | 43 |
| Celebrity Equinox | 18 |
| Celebrity Reflection | 11 |
| Celebrity Silhouette | 9 |
| Celebrity Summit | 4 |
| Celebrity Eclipse | 1 |
| George Town, Grand Cayman | 42 |
| Celebrity Equinox | 20 |
| Celebrity Reflection | 11 |
| Celebrity Silhouette | 8 |
| Celebrity Summit | 1 |
| Celebrity Eclipse | 1 |
| Celebrity Infinity | 1 |
| St Thomas, US Virgin Islands | 39 |
| Celebrity Equinox | 15 |
| Celebrity Summit | 15 |
| Celebrity Silhouette | 9 |
| Bridgetown, Barbados | 36 |
| Celebrity Eclipse | 13 |
| Celebrity Summit | 11 |
| Celebrity Equinox | 8 |
| Celebrity Silhouette | 2 |
| Celebrity Reflection | 2 |
| Basseterre, St. Kitts | 33 |
| Celebrity Eclipse | 9 |
| Celebrity Summit | 9 |
| Celebrity Reflection | 8 |
| Celebrity Equinox | 6 |
| Celebrity Silhouette | 1 |
| Skagway, Alaska | 32 |
| Celebrity Solstice | 18 |
| Celebrity Millennium | 14 |
| Hubbard Glacier, Alaska | 32 |
| Celebrity Infinity | 16 |
| Celebrity Millennium | 15 |
| Celebrity Solstice | 1 |
| Civitavecchia (Rome), Italy | 32 |
| Celebrity Reflection | 17 |
| Celebrity Constellation | 9 |
| Celebrity Silhouette | 5 |
| Celebrity Eclipse | 1 |
| Icy Strait Point, Alaska | 31 |
| Celebrity Infinity | 16 |
| Celebrity Millennium | 15 |
| Vancouver, Canada | 29 |
| Celebrity Infinity | 17 |
| Celebrity Millennium | 10 |
| Celebrity Solstice | 2 |
| Barcelona, Spain | 28 |
| Celebrity Reflection | 19 |
| Celebrity Constellation | 6 |
| Celebrity Silhouette | 3 |
| St Petersburg, Russia | 27 |
| Celebrity Eclipse | 15 |
| Celebrity Silhouette | 12 |
| Castries, St Lucia | 27 |
| Celebrity Eclipse | 11 |
| Celebrity Summit | 8 |
| Celebrity Equinox | 4 |
| Celebrity Silhouette | 2 |
| Celebrity Reflection | 2 |