Analysis: Norwegian Cruise Line Statistics by Ports 2017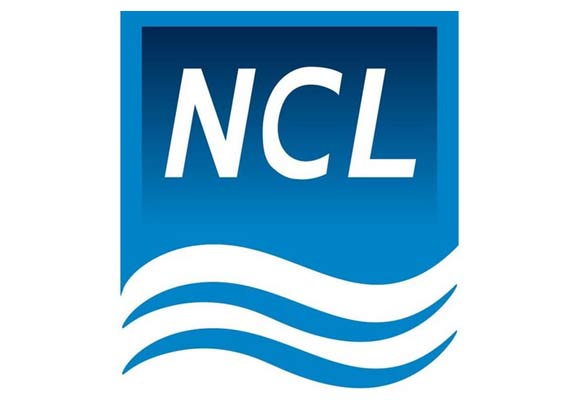 The following analysis shows how many cruise destinations will be visited by Norwegian Cruise Line entire fleet of cruise ships in 2017. NCL statistics shows how many ports will be visited and the top destinations by the cruise company. Please note, this is unofficial statistics created by the Crew Center team and is intended for informative use only. As a base for creating this analysis, cruise itineraries provided by a third party was used.
A grand total of 3193 port calls in 223 cruise destinations around the world is expected by all NCL cruise ships in 2017. The entire fleet will spend a total of 1406 days at sea. Most visited ports are Miami, Florida with 205 calls, Nassau, Bahamas with 172 calls, Great Stirrup Cay, Bahamas with 151 calls, Kings Wharf, Bermuda with 110 calls, and New York City, New York with 82 cruise arrivals.
Top 20 Most Visited Ports by Norwegian Cruise Line in 2017
| | |
| --- | --- |
| Port / Cruise ship | Count of calls |
| Miami, Florida | 205 |
| Norwegian Sky | 101 |
| Norwegian Escape | 53 |
| Norwegian Getaway | 28 |
| Norwegian Pearl | 14 |
| Norwegian Jade | 7 |
| Norwegian Jewel | 2 |
| Nassau, Bahamas | 172 |
| Norwegian Sky | 101 |
| Norwegian Escape | 40 |
| Norwegian Gem | 16 |
| Norwegian Breakaway | 10 |
| Norwegian Epic | 3 |
| Norwegian Pearl | 2 |
| Great Stirrup Cay, Bahamas | 151 |
| Norwegian Sky | 100 |
| Norwegian Epic | 21 |
| Norwegian Gem | 16 |
| Norwegian Breakaway | 10 |
| Norwegian Pearl | 4 |
| Kings Wharf, Bermuda | 110 |
| Norwegian Dawn | 66 |
| Norwegian Breakaway | 43 |
| Norwegian Epic | 1 |
| New York City, New York | 82 |
| Norwegian Gem | 43 |
| Norwegian Breakaway | 36 |
| Norwegian Jade | 3 |
| Cozumel, Mexico | 81 |
| Norwegian Getaway | 27 |
| Norwegian Dawn | 17 |
| Norwegian Jade | 14 |
| Norwegian Escape | 12 |
| Norwegian Epic | 8 |
| Norwegian Pearl | 3 |
| St Thomas, US Virgin Islands | 76 |
| Norwegian Escape | 40 |
| Norwegian Gem | 18 |
| Norwegian Epic | 10 |
| Norwegian Jade | 4 |
| Norwegian Breakaway | 3 |
| Norwegian Getaway | 1 |
| Tortola, British Virgin Islands | 74 |
| Norwegian Escape | 40 |
| Norwegian Gem | 18 |
| Norwegian Epic | 9 |
| Norwegian Jade | 3 |
| Norwegian Breakaway | 3 |
| Norwegian Dawn | 1 |
| Roatan, Honduras | 71 |
| Norwegian Getaway | 26 |
| Norwegian Dawn | 17 |
| Norwegian Jade | 14 |
| Norwegian Escape | 12 |
| Norwegian Pearl | 2 |
| Costa Maya, Mexico | 69 |
| Norwegian Getaway | 25 |
| Norwegian Dawn | 16 |
| Norwegian Jade | 14 |
| Norwegian Escape | 12 |
| Norwegian Pearl | 2 |
| Harvest Caye, Belize | 68 |
| Norwegian Getaway | 26 |
| Norwegian Dawn | 16 |
| Norwegian Jade | 13 |
| Norwegian Escape | 12 |
| Norwegian Pearl | 1 |
| Ketchikan, Alaska | 60 |
| Norwegian Jewel | 21 |
| Norwegian Pearl | 21 |
| Norwegian Sun | 18 |
| Skagway, Alaska | 60 |
| Norwegian Jewel | 21 |
| Norwegian Pearl | 21 |
| Norwegian Sun | 18 |
| Juneau, Alaska | 56 |
| Norwegian Pearl | 20 |
| Norwegian Jewel | 19 |
| Norwegian Sun | 17 |
| Barcelona, Spain | 52 |
| Norwegian Epic | 28 |
| Norwegian Spirit | 24 |
| Honolulu (Oahu), Hawaii | 52 |
| Pride of America | 52 |
| Kahului (Maui), Hawaii | 52 |
| Pride of America | 52 |
| Kailua Kona, Hawaii | 51 |
| Pride of America | 51 |
| Hilo, Hawaii | 51 |
| Pride of America | 51 |
| Freeport, Bahamas | 51 |
| Norwegian Sky | 51 |