Azamara Announces Free WhatsApp Texting For Their Crew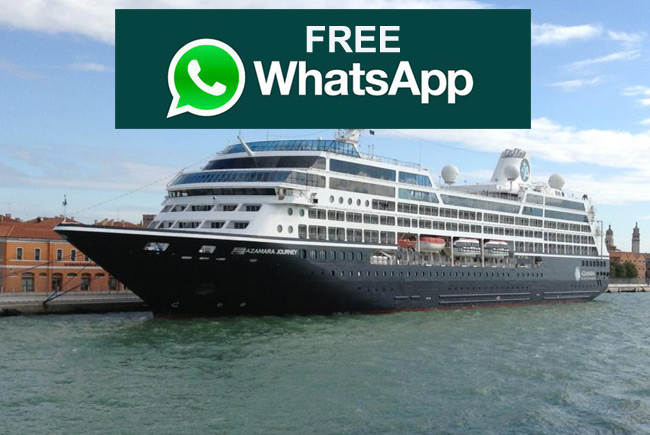 Azamara, the luxury brand of Royal Caribbean Cruises Ltd. family is the latest cruise line to offer their crew members complimentary texting through WhatsApp on their ships. This was announced today by Cruise Industry News adding that Azamara is the first brand in their sector to offer the crewmembers this kind of hassle-free communication with their family and friends all across the world.
"At Azamara, we are lucky to have a crew that goes above and beyond each and every day, so it's crucial for us to showcase our appreciation through added perks. Seamless communication is important when traveling, and we're pleased our crew can stay connected with family and friends while aboard their home away from home," said Scott Daniels, AVP, Hotel Operations of Azamara for Cruise Industry News.
With three ships in their fleet (Journey, Quest, and Pursuit) from the iconic Reinesance R-Class, the complimentary WhatsApp texting will be appreciated by all 1200 Azamara crew members.
Azamara is the third cruise line in the past three months to announce free WhatsApp texting to their shipboard employees.
Disney Cruise Line rolled out free texting for their crew members across all four ships in October 2019. On December 17,  Holland America Line followed, announcing free WhatsApp texting for the crew across its 14 ships, just in time for the holidays.
Virgin Voyages has already announced free internet for the crew onboard their first-ever ship Scarlet Lady set to sail in March 2020. In the meantime, it will be great to see if any other cruise line joins the club by offering free WhatsApp texting for the crew. In our opinion It's only a matter of time, sooner or later all Cruise Lines will offer free texting.