Azamara Crew Vaccinated at Glasgow, Scotland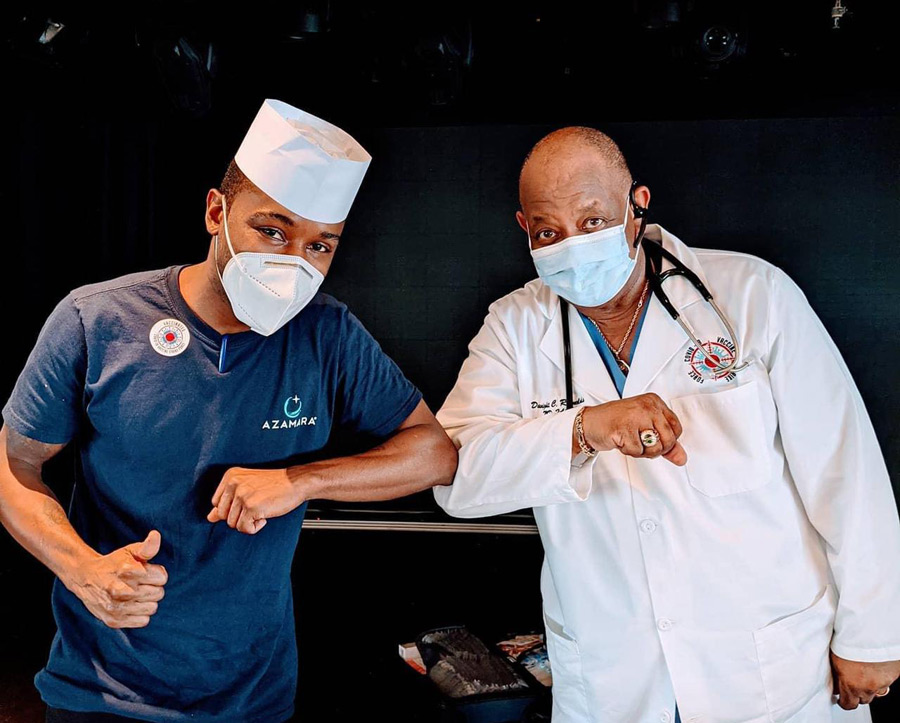 Today is another step towards a healthy return to service and the big comeback of Azamara as the crew get vaccinated for COVID-19 in Glasgow, Scotland. The crew on all three Azamara ships docked at King George V Dock received Johnson & Johnson single-shot COVID-19 vaccine. The vaccination was organized onboard the ships. 
"Another milestone today. The Azamara Crew got vaccinated in Glasgow. Preparing to leave our bubble to go to Cadiz in the Yard and for Quest to soon have her first cruise." Hotel Director Heike Berdos wrote on Facebook.
"Today half of the crew of Azamara Journey got vaccinated. Thank you Azamara!!!" wrote Captain Kresimir.
Azamara Quest will resume cruise operations from Piraeus (Athens), Greece starting August 28, with 7 Night Greece Intensive Voyage. After her Mediterranean season, the ship will start her Caribbean cruise season from Miami, Florida.
Azamara Journey will return to service on October 13, 2021 in the Mediterranean and will remain there through the winter.
Azamara Pursuit is set to resume cruises on November 6, 2021 from Piraeus, Greece before the ship starts sailing in South Africa on January 3, 2022. She will complete the Africa cruises and then head back to the Mediterranean in March 2022.