Azamara Opens First Crew Shop Onboard Azamara Pursuit
The first Azamara crew shop was officially open aboard the cruise ship Azamara Pursuit. The onboard management together with Captain Antonio Francisco Toledo and Hotel Director Heike Berdos welcomed crew members to the new and well stocked corner which is very important especially during these times when they have limited access in ports.
As you can see from the photos the crew shop has a large selection of everyday essentials including, toiletries, sweets, chocolates, and snacks. Previously these products were sold in the crew bar, but Azamara decided to extend the selection and offer more products for the crew.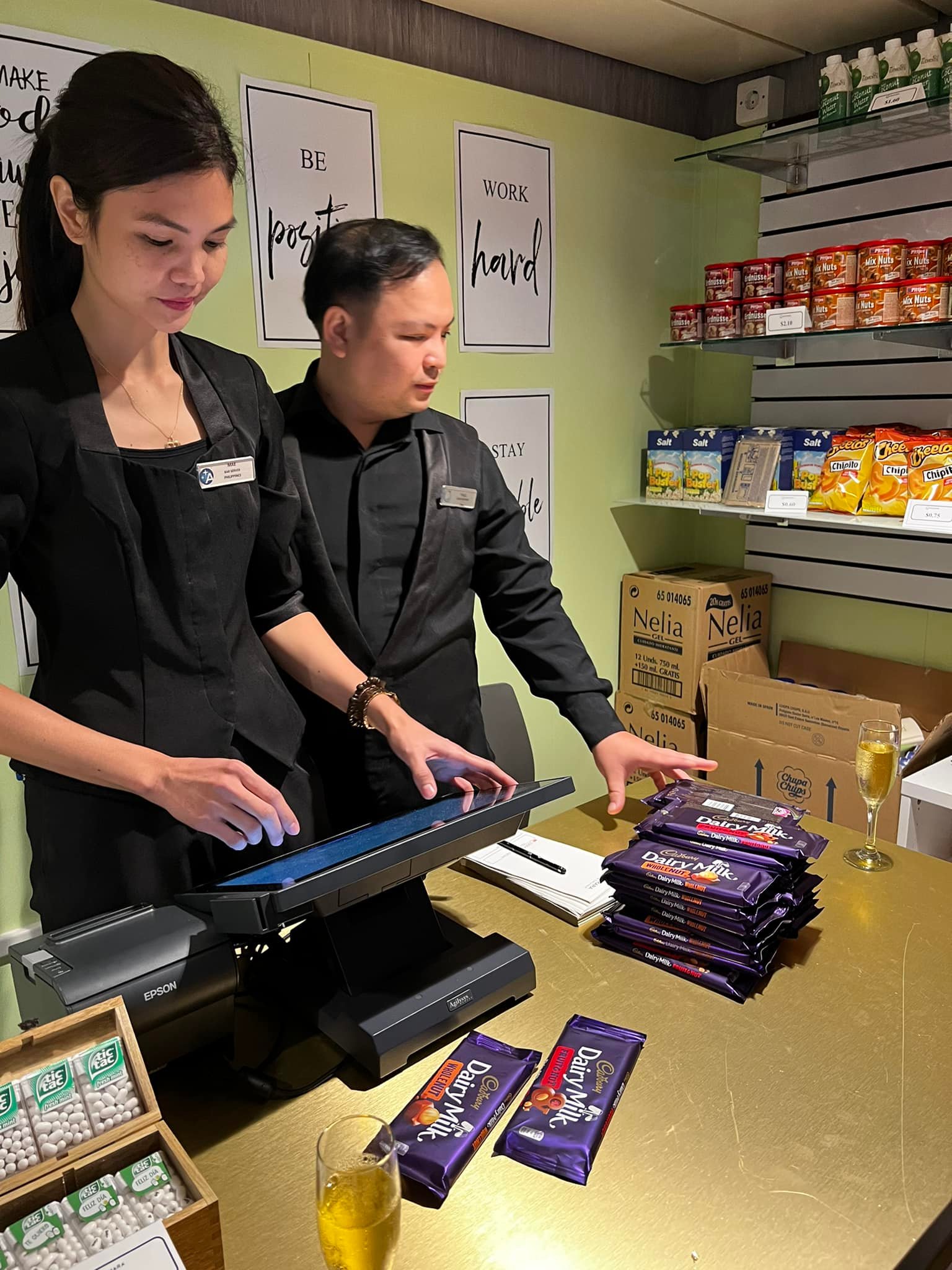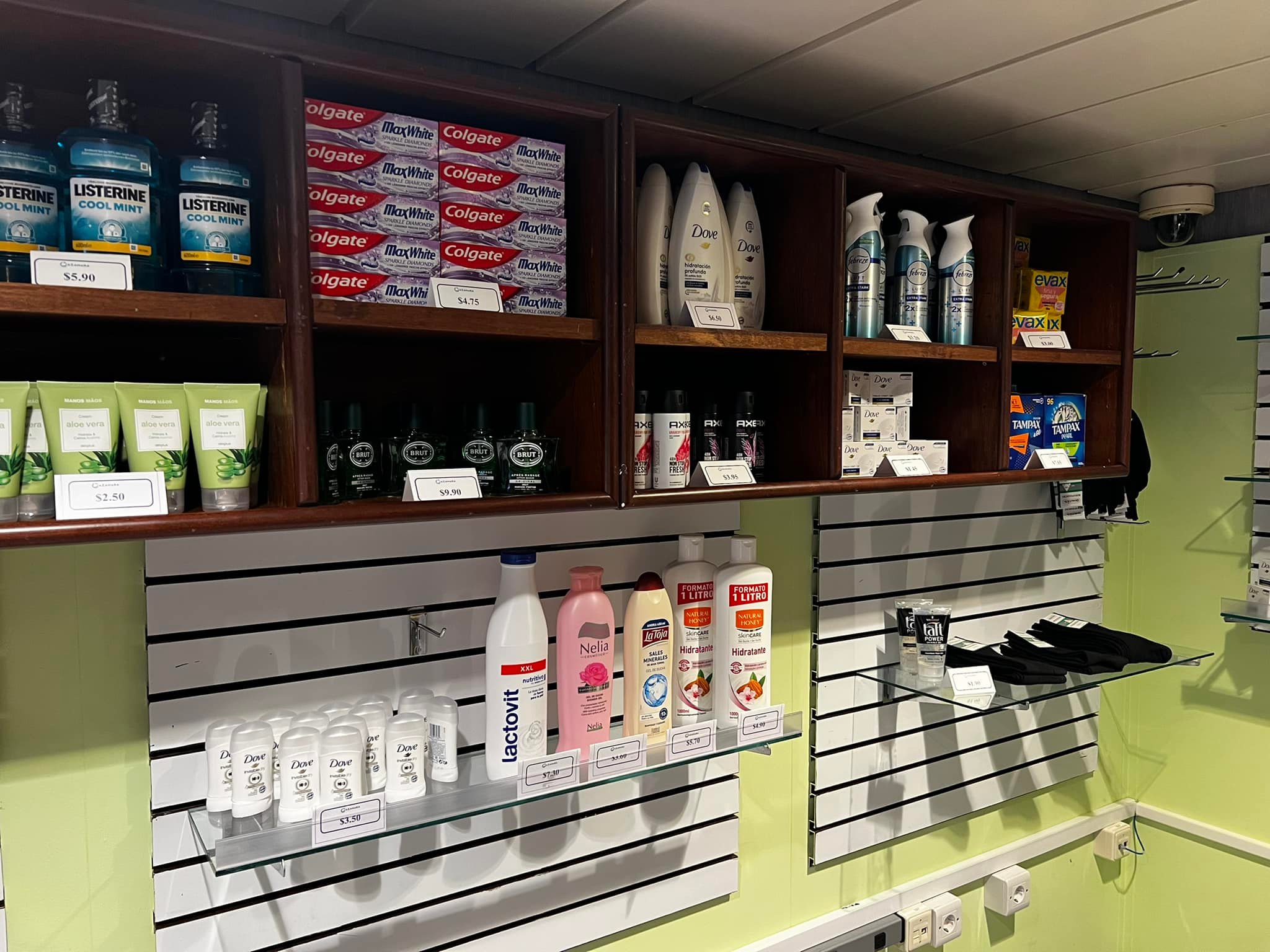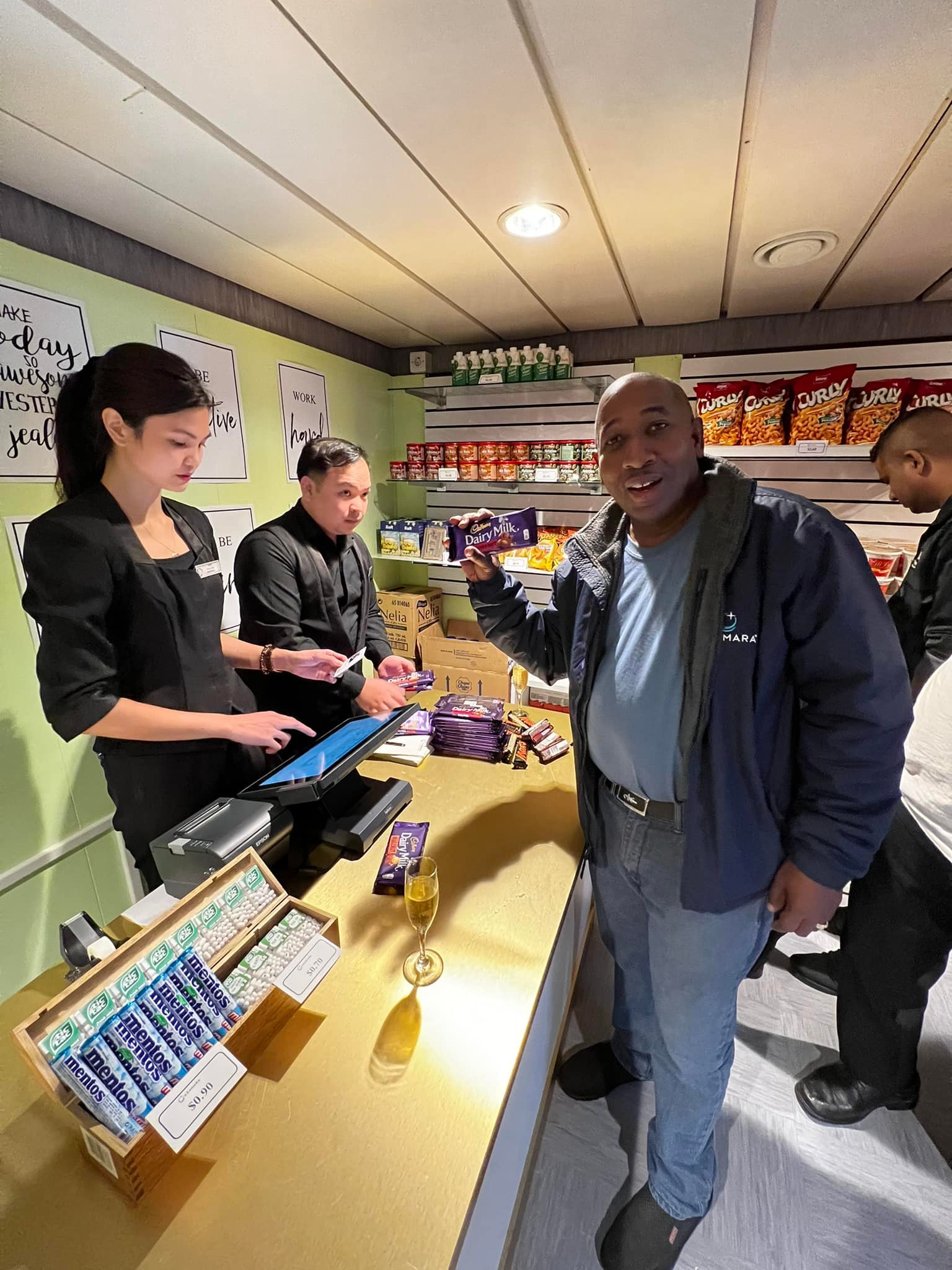 Photo credit: Lee Hetherington