Azamara to purchase third cruise ship in 2018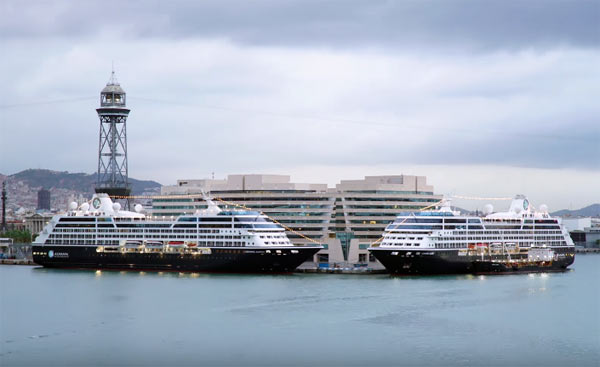 Azamara Club Cruises announced today that it has entered into an agreement to purchase the P&O cruise ship Adonia. The vessel is a sister ship to Azamara Journey and Azamara Quest, belonging to the same "R Class" ships of the former cruise company Renaissance. The new addition of Azamara fleet will be named  "Azamara Pursuit" joining the cruise line March 2018.
"We are pleased to expand our portfolio by 50%, allowing us to visit even more regions of the world through the acquisition of this sister ship," said Larry Pimentel, President, and CEO of Azamara Club Cruises®. "Our loyal guests and travel partners have asked for this expansion for a long time; we are very pleased to deliver this to them."
Azamara Pursuit is comparable in size to Journey and Quest, therefore, it will also allow visits to a unique destination that larger cruise ships are unable to reach. Together, the three ships will support the brand's philosophy to enrich destination immersion around the world, by staying longer in ports.
The ship will enter dry dock to match Azamara Club Cruises upmarket position.  Azamara Pursuit will be updated with all amenities introduced on the Azamara Journey and Azamara Quest, bringing guests the experience of a boutique cruise line.