Burst pipe floods several cabins on the Cruise Ship Sun Princess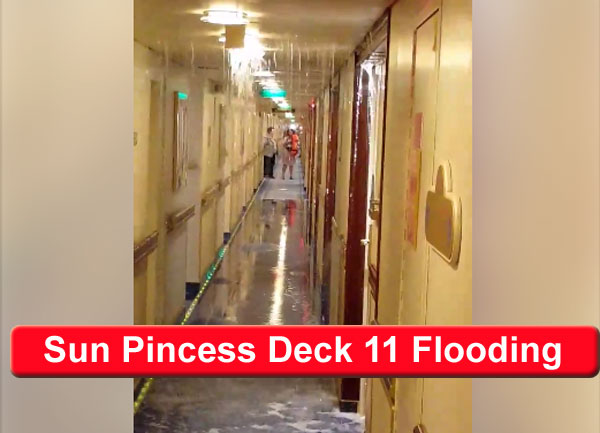 A burst water pipe on the cruise ship Sun Princess has forced some guests out of their staterooms. The flooding happened on deck 11 as the ship was ready to set from Brisbane on a 4-Nights Australia Getaway Voyage. The water poured down from the ceiling in the corridor which caused flooding of approximately 10 cabins. A passenger onboard reported to 4BC radio that in a few minutes her cabin was under at least two inches of water.
Princess Cruises spokesperson said, "Repairs were quickly made to a freshwater pipe on board Sun Princess after some water entered some guest cabins on deck 11." Affected cruise passengers were moved to other staterooms and the vessel is safely sailing to its scheduled destination Airlie Beach.
Stephen Walker filmed the accident commenting "Wow - haven't left Port yet in Brisbane on Sun Princess and already flooding on deck 11"