Captain Dino Sagani Named Master of Majestic Princess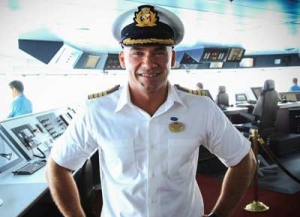 Princess Cruises announced that Captain Dino Sagani will be at the helm of its next new cruise ship, Majestic Princess. 
Majestic Princess relief Captain will be Princess Cruises Captain Craig Street.
Captain Dino Sagani has served for over 21 years on board the Princess Cruises ships, as a commanded of a variety of vessels, including Dawn Princess, Sea Princess, Diamond Princess, Sapphire Princess, and most recently he was relief captain on board Regal Princess and Royal Princess. Captain Sagani was born in Trieste, Italy, following the family tradition, he was a student at the Nautical College in Trieste, one of the oldest European Nautical School. After finishing his studies, he joined the Italian Navy, and serving in the first Gulf War as a minesweeper. After the Navy, in 1995 he joined Princess Cruises, where he climbed the ranks and was promoted to Captain in 2007.
Majestic Princess is scheduled to join Princess Cruises fleet in spring 2017 offering the same special features as Regal Princess and Royal Princess. 
These features include a dramatic multi-story atrium specially designed to serve as a social hub of the ship; top-deck glass-bottomed walkway; Lumiere - special Chef's Table; an over-the-ocean SeaWalk; interactive studio.