Carnival Corporation Enhances Security Screening with INTERPOL I-Checkit system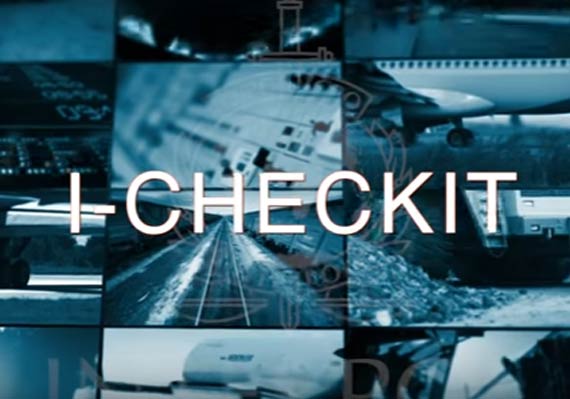 After three months trial period on four Princess Cruises ships, Carnival Corporation received approval to integrate passenger check-in process with INTERPOL data system. The integrated system I-Checkit, will be incorporated on all Carnival brands, providing secure method for screening travel document on all passengers to INTERPOL's Stolen and Lost Travel Documents database. The cruise ship onboard screening process will be able to instantly connect to the INTREPOL database before and during the boarding process and see if any guest travel documents have been reported lost or stolen.
This system is already in use by the Airlines, and now Carnival Corporation is the first cruise company to integrate I-Checkit on passenger cruise ships. The approval by INTERPOL was announced in Bali, Indonesia, at INTERPOL'S General Assembly, the annual conference of 190 member countries that form the world's largest international police organization.
"With its real-time secure global alert system, criminal intelligence potential and compliance framework, I-Checkit provides an invaluable preventative and investigative capability for global policing," said Michael O'Connell, director of INTERPOL's operational support and analysis directorate and head of the I-Checkit program. "I-Checkit's initiative with Carnival Corporation offers an additional layer of safety in the travel sector by creating an international standard for security screening."
The picture bellow shows INFOGRAPHIC presentation how INTERPOL I-Checkit works.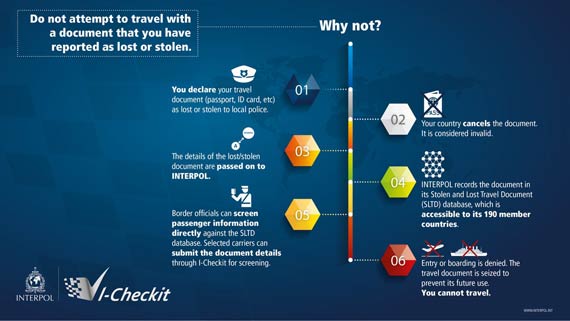 Source: www.carnival.com Pictures & video: www.interpol.int