Carnival Cruise Line Retro Uniforms From the 90s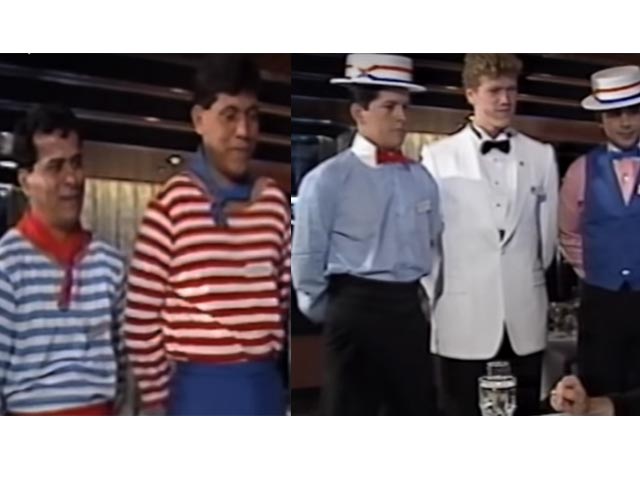 Back in 1991 Carnival Cruise Line introduced its latest cruise ship Carnival Ecstasy. With the new ship came the new uniforms for the dining room waiters and assistant waiters. The dining room concept was each night with different dining theme and overall waiters had seven uniforms.Here are Carnival Ecstasy retro uniforms from the early 90s:
International night head waiter and waiter uniform
Oriental Night head waiter and waiter uniforms on Carnival Ecstasy.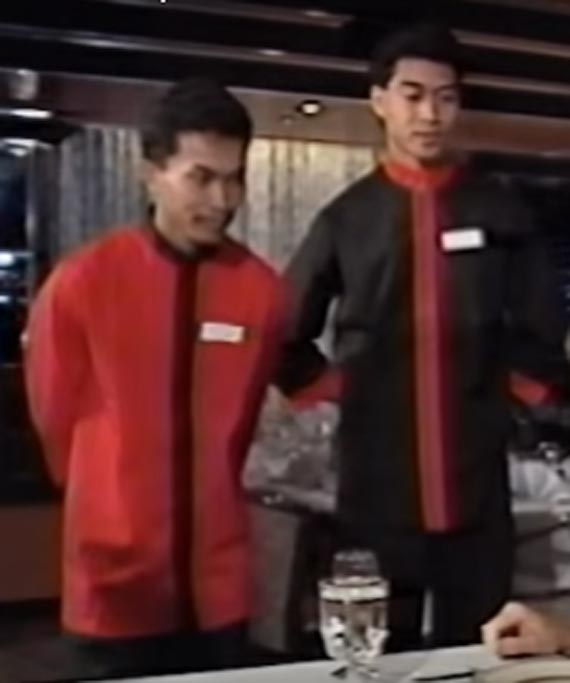 Captains Gala Night uniforms for head waiter, waiter, and assistant waiter.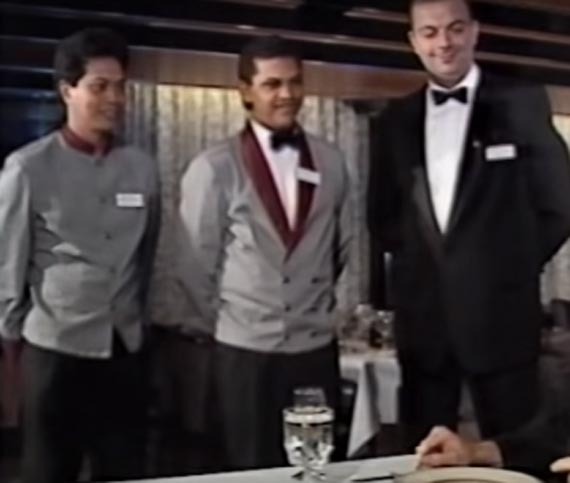 Head waiter and waiter dining room uniforms for Italian night. This was the night when waiters sing O' Sole Mio to entertain the ships guests.
French Night uniforms for head waiter and waiter.
American Night theme uniforms for head waiter, waiter, and assistant waiter. This was the night when waiters serve American culinary dishes and sing God Bless America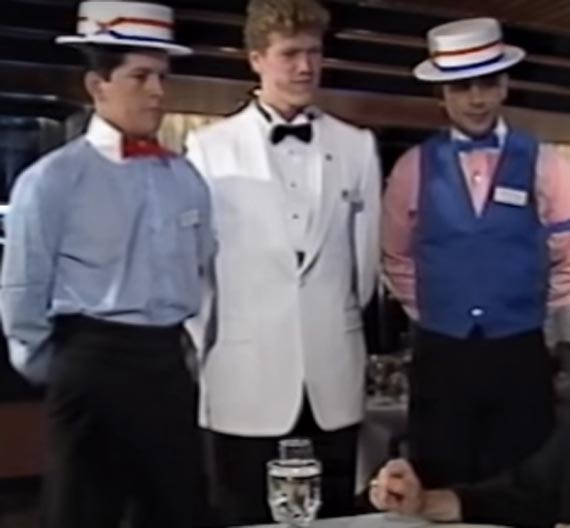 Island Night uniforms for head waiter and waiter. This was the night when the waiters performed famous HOT HOT Dance