Carnival Dream Crew Assists in Rescue of 17 People on Capsized Boat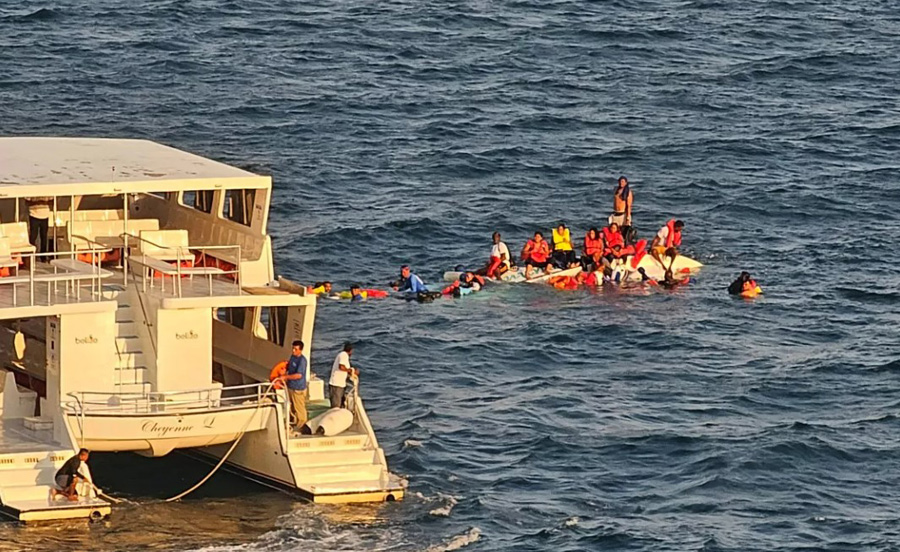 The crew of Carnival Cruise Line's Carnival Dream came to the rescue of 17 individuals who found themselves stranded in the Belize Channel after their boat capsized. The incident occurred while the Carnival Dream was en route to the island of Cozumel, when the ship's vigilant officers spotted the distressed group and the capsized boat.
Without hesitation, Captain Francesco Fiorentino's officers and crew swiftly informed the Belize Coast Guard about the dire situation. Furthermore, they promptly deployed one of the ship's tenders into the water, collaborating with local small boats dispatched from Belize. Through their combined efforts, Carnival Dream successfully recovered all 17 individuals, ensuring their safety. Prior to coordinating their transfer to land with the Belize Coast Guard, each rescued person was assessed and found to be in good condition.
Following the rescue operation, Carnival Dream resumed its course as scheduled, proceeding to its next destination, Cozumel. This incident occurred during the ship's six-day itinerary, which began on May 14 from its homeport in Galveston and is set to conclude on May 20.
The swift and coordinated response of the Carnival Dream's crew exemplifies the importance of preparedness and vigilance during maritime emergencies. Their timely intervention in rescuing the stranded individuals showcases the dedication and professionalism of the cruise line's personnel. The successful outcome of this incident serves as a testament to the importance of safety protocols and the commitment of Carnival Cruise Line to those in need at sea.