Carnival Magic Will Set Sail to Eastern Europe To Send Crew Home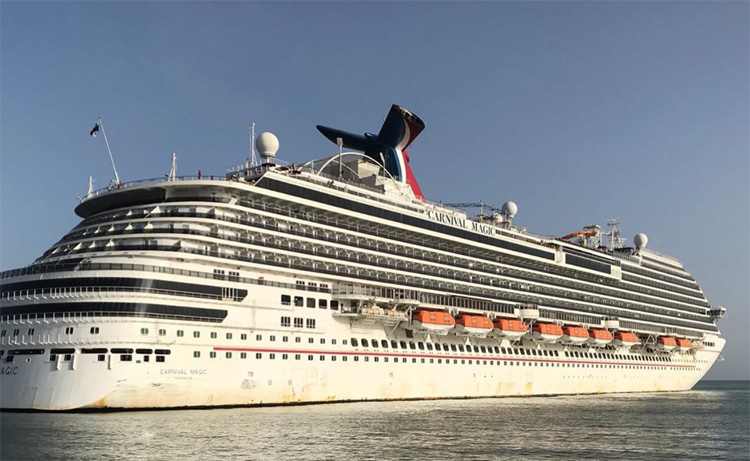 The cruise ship Carnival Magic is preparing to welcome the Eastern European crew on board before setting sail on a long journey across the Atlantic. The plan to return as many crew members as possible was put in place since the company announced the extended pause in operations until June 27.
Carnival crew members from other ships will soon join Magic before the ship sets sail from Port Canaveral, Florida on April 22. At this moment there are 2 Carnival ships off the coast of Port Canaveral, the Liberty and the Elation as well as the Carnival Breeze which is docked in the port alongside Carnival Magic. The Eastern European Crew from these ships will also join Carnival Magic. Carnival Paradise is scheduled to arrive in Tampa on April 21 from where the company will transfer the crew to Port Canaveral and onboard Carnival Magic. Crew members from other Carnival ships will also join in the following days.
The first scheduled stop will be the port of Southampton, England on May 1, before setting sail to Spain, Croatia and finally Turkey. According to our source, the ship will stop in Dubrovnik to disembark the Croatian crew as well as the crew from the neighboring countries. The final stop in Turkey will most probably be the port of Izmir from where the company will make travel arrangements for the returning crew to Romania, Bulgaria, and Macedonia.