Cast Member Dies on Carnival Horizon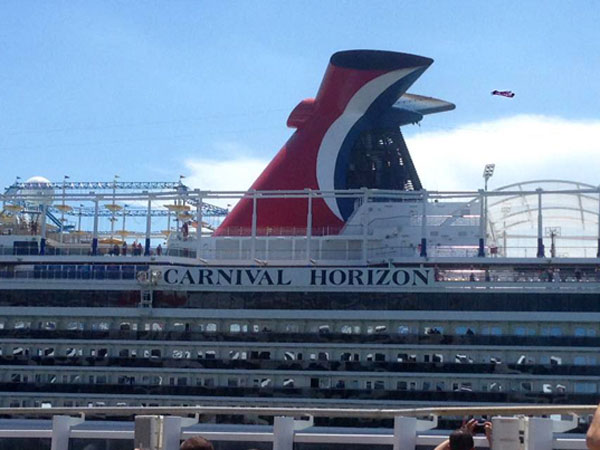 A staff member, part of Carnival Horizon Playlist Productions cast team has ended her life, reports Cruise Hive. According to this popular cruise website the tragic event on Horizon happened during the December 29, voyage. Crew members say that the female cast member was a dancer from Canada, part of the Playlist Productions team who boarded the ship in October 2018.
The Maritime Attorney Jim Walker posted the tragic news on Cruise Law News Facebook page saying 
''Crew members inform me that a member of Carnival Cruise Line's entertainment department on the Carnival Horizon allegedly ended her life. The Carnival Horizon is currently on a Caribbean cruise and is expected to arrive back in Miami tomorrow morning. RIP''
After the tragic event, all Playlist Production shows onboard Carnival Horizon were canceled for the entire voyage.
Carnival Cruise Line Entertainment Director Hugo Hidalgo posted the following letter:
''Due to unforeseen circumstances, this weeks cruise will not have Playlist Productions cast onboard. We have made arrangements for guest entertainment and special shows to replace our regular offerings. We appreciate your understanding and certain you will enjoy the many options we have planned for you this week. Our team is dedicated to making sure you have a vacation filled with lots of fun and incredible entertainment. ''
Playlist production team members disembarked from Carnival Horizon on January 6, when the ship arrived in its home port Miami, taking some time off after the loss of their friend.
Losing a fellow colleague is very hard, especially for people working on a cruise ship. Even more because the ship is not only the place where we work, its a place where we live, share our pain and grief. May her soul rest in peace.
Update: Family and Friends Say Final Farewell to Carnival Horizon Cast Member Alicia Darling