Celebrity Infinity Crew Members Tests Positive for COVID-19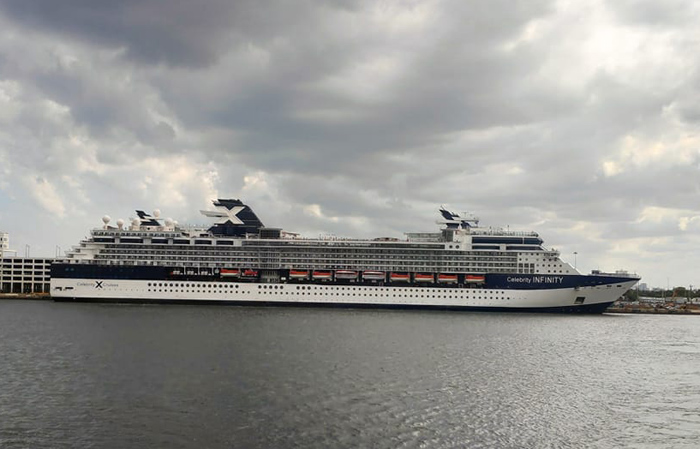 A crew member on the cruise ship Celebrity Infinity tested positive for COVID-19.  The crew member disembarked the ship on March 21, and was sent to hospital in Florida for testing. As soon as his symptoms were reported he was isolated and then disembarked the ship. 
Celebrity Infinity crew received the following letter on 23 March:
"Celebrity Cruises has recently been advised that a crew member who sailed on the Celebrity Infinity from March 9th through 14, has been tested positive for COVID-19. Because you were a fellow crew member on this same voyage, it is possible you were exposed to someone who was sick with COVID-19.
Out of an abundance of caution, the crew on board will follow the below procedures:
-Practice social distancing.
-Take temperature with a thermometer two times a day and monitor for fever.
-Avoid contact with others as well as any social events.
-Keep distance from others (about 6 feet or 2 meters).
These measures will continue until April 6.
Celebrity Infinity has zero cases since this crew member was diagnosed, and also had zero cases before this crew member was diagnosed. At this time there is no reason to be concerned or panic.
Celebrity Infinity is currently at anchor near Tampa, Florida.